Landlord Faces Felony Charges and Civil Suit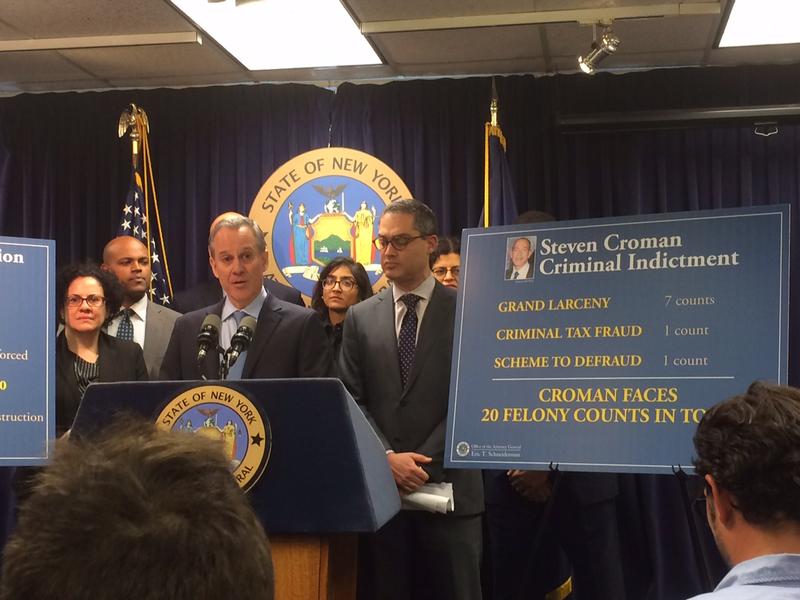 State Attorney General Eric Schneiderman announced a civil suit and a slew of felony charges against Steven Croman, who has been a mainstay on the city's 'Worst Landlords' list. 
Schneiderman accused Croman of harassing rent-regulated tenants in order to force them out, thus clearing the way for market-rate tenants. Sometimes this involved illegal construction projects that resulted in dangerous living conditions.
"He turned apartments into hazardous construction zones, intentionally allowing toxic lead dust to coat hallways, walls and apartments," said Schneiderman. "And it is further alleged in the complaint, our investigators found that the lead dust in some of his buildings was more than 65 times the legal limit for lead."
One of his longtime tenants, Cynthia Chaffee, said her health has seriously suffered.
"I developed a very bad case of asthma and I've been on three asthma medicines for the last 10 years because of Croman," she said. "You know, he took my breath away. I can't sing now. I can't walk."
Croman allegedly provided incentives to employees who intimidated tenants. One employee, Anthony Falconite, is a former NYPD officer who, tenants said, would enter their apartments under false pretenses, such as pretending to be a UPS employee.
In a statement, Croman's attorneys wrote, "The charges in this case are defensible and Mr. Croman intends to address all issues in a responsible fashion," and that their client had entered a Not Guilty plea.