Rep. Lance Now Says He'll Vote Against Health Care Repeal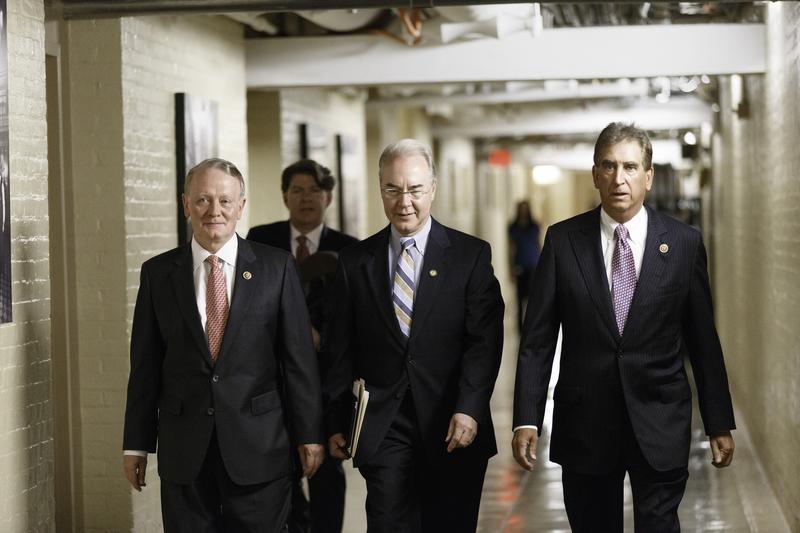 New Jersey Rep. Leonard Lance is the first local Republican to say he won't vote for the Obamacare repeal bill.
"I've indicated that I'm likely not to support it in its current form," Lance said at the Capitol Thursday.
Lance voted for the bill in committee last week, but now says Monday's Congressional Budget Office review changed his mind. The CBO estimated that if the bill became law, 24 million additional people would be uninsured in a decade. The CBO also said the bill would eventually reduce health care costs and reduce the deficit because fewer people will be enrolled in Medicaid.
But Lance says he can't vote for the bill unless it's changed to expand coverage, especially for low-income people and older Americans not yet eligible for Medicare. 
"And I don't know whether that's possible," Lance said.
New Jersey, New York and Connecticut are three of 32 states and the District of Columbia which expanded Medicaid because of the Affordable Care Act, also known as Obamacare.
President Donald Trump and Congressional Republicans have promised to repeal the Affordable Care Act and replace it with a bill that allows a broader range of health insurance choices and tax credits to help purchase those plans.
But conservative Republicans have criticized the bill because they argue the tax credits will become an entitlement and the bill doesn't phase out the Medicaid expansion fast enough.
Republican leaders and the White House have tried to work out a compromise with conservatives for more than a week. But now Lance and a growing number of moderate Republicans are raising concerns about the bill.
A number of New Jersey and New York Republicans have yet to say whether they'll support or oppose the bill. Staten Island Republican Dan Donovan is one of them. He says hospital leaders urged him to vote against the bill during a meeting this week. Donovan says he's heard the bill will be changed, but has yet to see any details.
House leaders say they want to vote on the bill next week.
Loading...