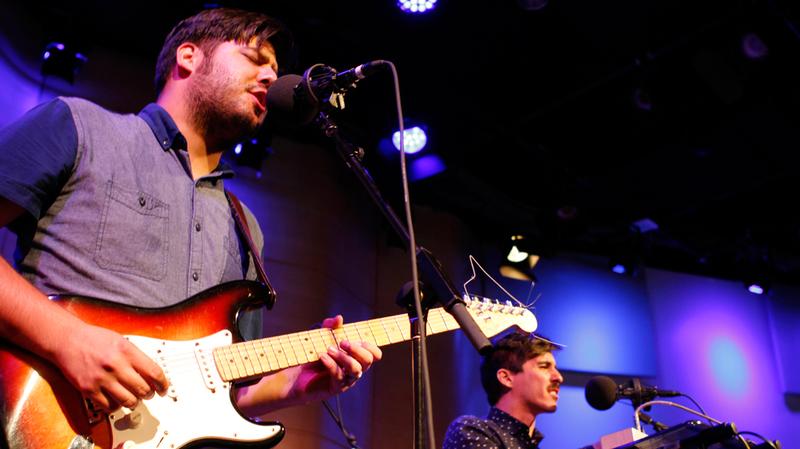 The annual Latin Alternative Music Conference (LAMC) brings tons of young, up-and-coming bands and established artists from all over descend upon New York City to play concerts and attend panels about the art of performance and the state of creativity in Latin America today. In the spirit of LAMC, Soundcheck and Latino USA teamed up to showcase a fantastic bill from two acts who re-imagine Latin roots sounds in extraordinary ways: La Mecánica Popular and the adventurous songwriter Juana Molina.
La Mecánica Popular puts a twist on a classic Latin sound: salsa. Led by Peruvian singer and pianist Efraín Rozas, the New York-based band melds the heavy Afro-Caribbean grooves of salsa dura with the mind-warping textures of psychedelic rock. The band replaces the classic horn section with fuzzed out guitars and angular synthesizers, ultimately using the idea of "psychedelic salsa" as a meditation on the relationship between the body and the mind in representations of Latin culture. The group's self-titled debut album is currently out on the Brooklyn-based label Names You Can Trust.
Watch La Mecánica Popular perform in a concert recorded live at WNYC's Greene Space on July 11, 2014.
For more photos, visit Soundcheck's Tumblr page.

Set List: