Tool or Weapon? Advocates Call on Cuomo to Legalize 'Gravity Knives'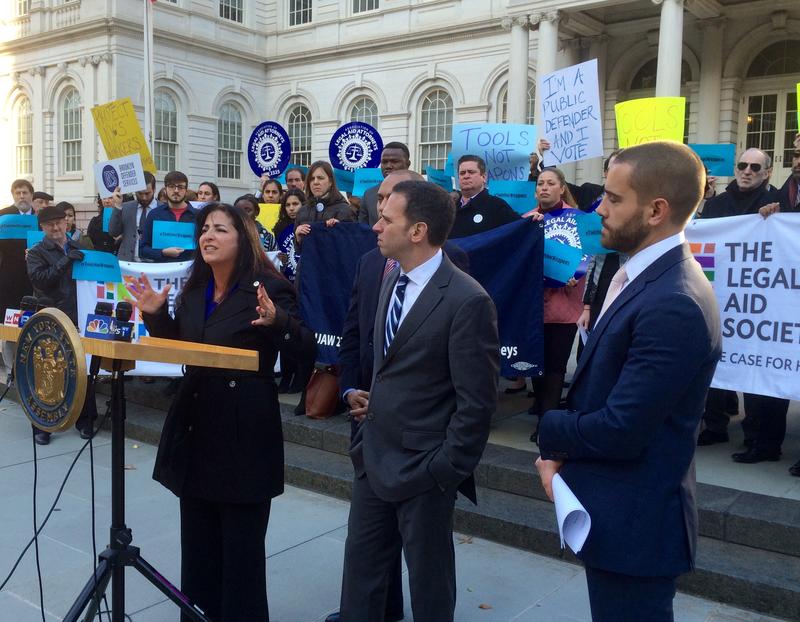 State lawmakers and legal defense groups called on Gov. Andrew Cuomo to sign legislation decriminalizing certain folding knives they claim are mistakenly identified by police as gravity knives. 
Gravity knives, which can be opened with the flick of a wrist, have been illegal since the 1950s. But advocates said too many people who use folding knives for carpentry and engineering are wrongly arrested, because police see the knives as illegal weapons — even though they aren't as simple to open with one hand. The knives are also easy to buy at hardware stores.
The Legal Aid Society reports that NYPD arrests thousands of New Yorkers every year for the possession of folding knives. Out of those, 86 percent are black or Latino.
The organization said in a statement that, "NYPD treats the knives as tools when they're on the shelves of major retailers, but as illegal weapons when in black and brown hands."
Legislation that would decriminalize certain folding knives was approved by the assembly and senate. The governor's office said it is still being considered.
Mayor Bill de Blasio and police commissioner James O'Neill staunchly oppose legalizing the knives.
"An easily and quickly deployed blade is an inherently dangerous weapon and has no place on city streets," said mayoral spokesman Austin Finan. "While overall violent crime continues to trend down across the city, knife assaults are up this year. Any effort to decriminalize these knives runs counter to the hard work officers are doing to keep our city safe."
But those who support changing the law say too many lives are being ruined.
Levele Pointer was spotted by an officer at the store. He was carrying a boxcutter he used for construction work, but the officer popped it open and claimed it was a gravity knife. Pointer spent 10 days at Riker's Island following his arrest.
"This shouldn't be something that somebody, who is trying to make a way for himself, should be victimized by," Pointer said.
Another activist, Andrew Siconolfi, was arrested at Grand Central when the police saw him carrying the knife he used at his event planning job. He says that it's unfair that retailers are allowed to sell these knives without warning.
"For $3.88 at Walmart, I purchase an item that would completely upend my life in ways that I would have never imagined."
He lost his job following his arrest.
State Sen. Diane Savino is a supporter of the reform. She said none of the knife attacks in the city have been done by the knives discussed in this legislation reform.
The senator said, "This is an inconsistent application of a law that is having a disproportionate effect on communities of color."