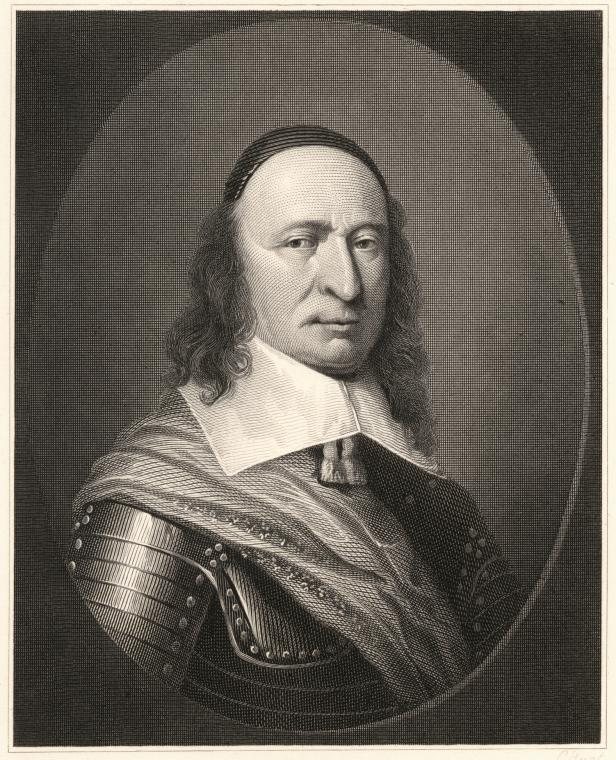 This episode is from the WNYC archives. It may contain language which is no longer politically or socially appropriate.
Life and Works was a series produced with the NYPL. Life: Washington Irving. Work: Knickerbocker's History of New York. Begins "Peter Stuyvesant was the last governor of New York City. After him, there were no more." Dramatization of the life of Peter Stuyvesant. Guest commentator is Lauren Bauer. Adapted by Edward Goldberger. Directed by Mitchell Grayson.

The story is narrated by Nick, a present day cab driver who speculates that his ancestor wrote the book. Stuyvesant becomes the governor of New York and begins to make a lot of laws. Antony Van Corlear, the chief of police, who also plays the trumpet. He becomes Stuyvesant's personal envoy. Calls a conference to settle the issue regarding the encroachment on his territory. Stuyvesant accused of selling liquor to the Indians. Goes to war with Swedish colony in the Delaware. Yankees are encroaching on his territory again, so he goes to Boston to see the Secretary of New England Counsel. They call another conference to settle things. Stuyvesant is asked to surrender and he refuses at first. Eventually he signs the papers and goes to his country estate and never leaves.

Second half of the program is dramatization of Washington Irving's life. Irving's nurse takes him to visit President Washington, his namesake. Vacationing in Westchester with his father was the basis for the story of Sleepy Hollow and the Headless Horseman. He and his brothers create the paper Salmagundi and decides to write the history of New York, which was called "Knickerbocker's History of New York" and was an immediate success.

Ends with an announcement for the free public library.
Audio courtesy of the NYC Municipal Archives WNYC Collection
WNYC archives id: 8921
Municipal archives id: LT5384