KKK Fliers Appear on Long Island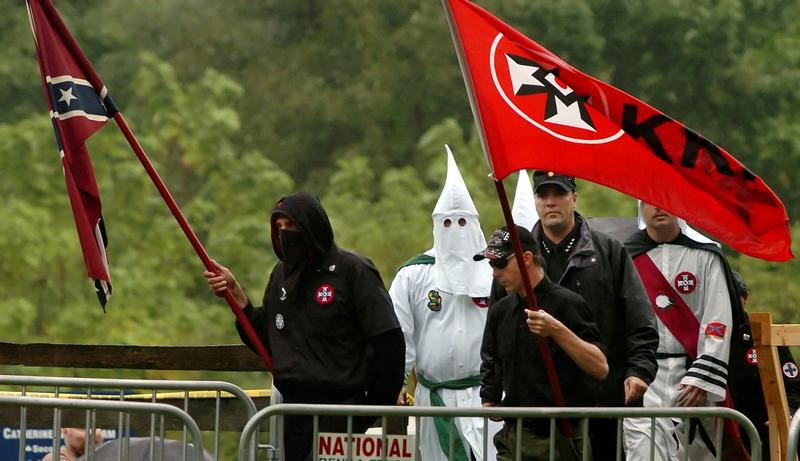 Fliers advertising the Ku Klux Klan were discovered in Patchogue, Long Island, early Thursday morning. A passerby found the fliers tucked under windshield wipers in a parking lot. They said, "Our Race Is Our Nation."
Eight years ago, the same town was thrown into the national spotlight when a group of high school students murdered an undocumented immigrant named Marcelo Lucero. Patchogue Mayor Paul Pontieri has seen the town grow since then.
"I think there's been a nice change within the village," he said. "A comfortable change, and you always wonder whether people aren't okay with that change." 
The fliers in Patchogue are part of a national trend. There was a 6 percent increase in hate crimes in 2015, according to an FBI report. Between Nov. 9 and Nov. 14, the Southern Poverty Law Center reported 437 instances of hateful intimidation and harassment.
Gov. Andrew Cuomo's administration started a hotline in response to the increase in hate crimes in New York; there have been reported incidents at the New School, New York University and on State University of New York campuses.  Cuomo called the incidents immoral and unethical. New York Attorney General Eric Schneiderman said hate crimes are up over the past week. 
There was tension in Patchogue when Donald Trump accepted an invitation to a fundraiser in April. Some people attended, but others went to a vigil for Lucero. On Election Day, much of Long Island voted for Trump, but Patchogue went to Clinton.