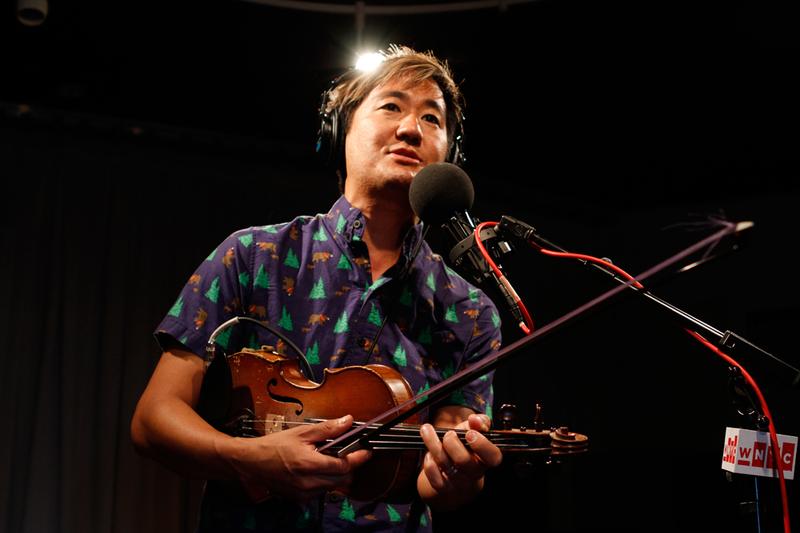 Kishi Bashi's 2012 debut 151a quickly earned him a devoted following thanks to infectious pop songs brimming with layers of dreamy violin melodies and rich orchestral scoring. The song "Bright Whites" was a runaway hit, featuring K. Ishibashi's soaring vocals -- often incorporating Japanese -- and delightful choruses. Ishibashi is a classically trained musician who later became a founding member of Jupiter One, and went on to be a touring member of Of Montreal before launching his solo career as Kishi Bashi.  
Now, Kishi Bashi has put out his sophomore release, Lighght, a record that continues with the same lush, twinkling melodies of 151a, anchored by the buoyant single "Philosophize In It! Chemicalize With It!" 
Watch Kishi Bashi and his band perform songs from Lighght, plus an older favorite from 151a, live in the Soundcheck studio.
For more photos, visit Soundcheck's Tumblr page.
Set List:
"Philosophize In It! Chemicalize With It!"
"Carry On Phenomenon"
"Atticus, In The Desert"