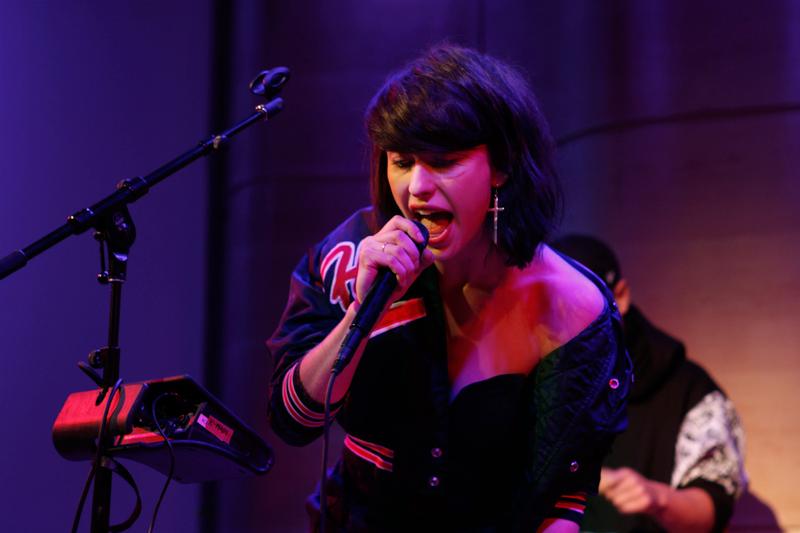 Most of us got to know New Zealand singer and guitarist Kimbra from her 2012 duet with the Belgian-Australian singer Gotye, called "Somebody That I Used to Know." In addition to becoming a chart-topping hit, the song also won Grammy Awards for Record of the Year and Best Pop Duo/Group Performance, and was accompanied by a highly-viewed stop-motion music video that featured both singers' bodies being covered with patterns of paint. 
While the duet was still riding high on the charts, Kimbra released her R&B and jazz-influenced debut solo album, Vows, here in the States. She joined us on Soundcheck to play songs from that album and blew us away with her powerful vocals and expressive performance. And we weren't the only ones who were impressed: Her performance of "Settle Down" in the Soundcheck studio quickly became the most viewed video on WNYC's YouTube channel.
Now, Kimbra has returned with her second solo album, The Golden Echo. It's an expansive pop performance, drawing on influences ranging from '70s R&B and '80s disco to '90s pop and modern day electronica. It covers a lot of ground -- but all together, its various ingredients combine to create a smart, joyful and danceable record that at times isn't afraid to get a little weird.
Set List: