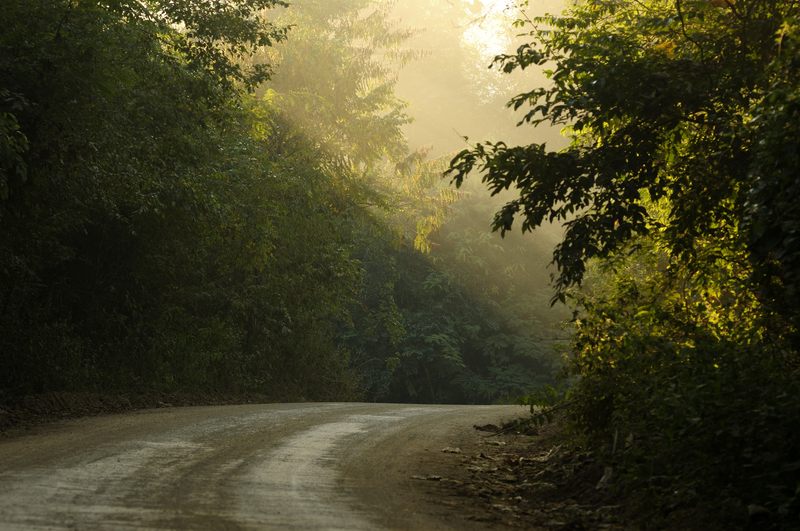 So now the past had dissolved everything about the Daughertys. They had vanished like a road.   Elizabeth Spencer, "On the Hill."
 Guest host Robert Sean Leonard presents two stories in which children are at risk. In Elizabeth Spencer's eerie "On the Hill," read by Leonard, a strange couple may have a secret. The story was featured in this veteran writer's (Spencer is 93) most recent collection, Starting Over. Reviewing the book for the "New York Times," Malcolm Jones wrote: "Elizabeth Spencer seems to have spent her life watching, observing, always paying close attention, and for her it's the whole truth or nothing." "On the Hill," sensitively read by Leonard, is a perfect example. Spencer is a recipient of the Rea Award for the Short Story, among other honors. "On the Hill" was performed at the Getty Center in Los Angeles.
Our second story is also closely observed, but in this case peril—raging border wars in Nigeria—seems safely excluded from the exclusive Nigerian girls' school in Teju Cole's "Modern Girls." But there is danger from within—the story is a wry look at the power of rumor and prejudice among peers. The read is Zainab Jah, whose many stage credits include work with Yale Repertory Theatre, The Classical Theatre of Harlem and The Public Theater; she's a Drama Desk Award recipient and on television has appeared on "100 Center Street," and "Law & Order SUV" among other shows.
"On the Hill," by Elizabeth Spencer, performed by Robert Sean Leonard
"Modern Girls," by Teju Cole, performed by Zainab Jah  
The SELECTED SHORTS theme is David Peterson's "That's the Deal," performed by the Deardorf/Peterson Group.
For additional works featured on SELECTED SHORTS, please visit http://www.symphonyspace.org/events/series/71/selected-shorts
We're interested in your response to these programs. Please comment on this site or visit www.selectedshorts.org