Building Pride Among Young Public Housing Residents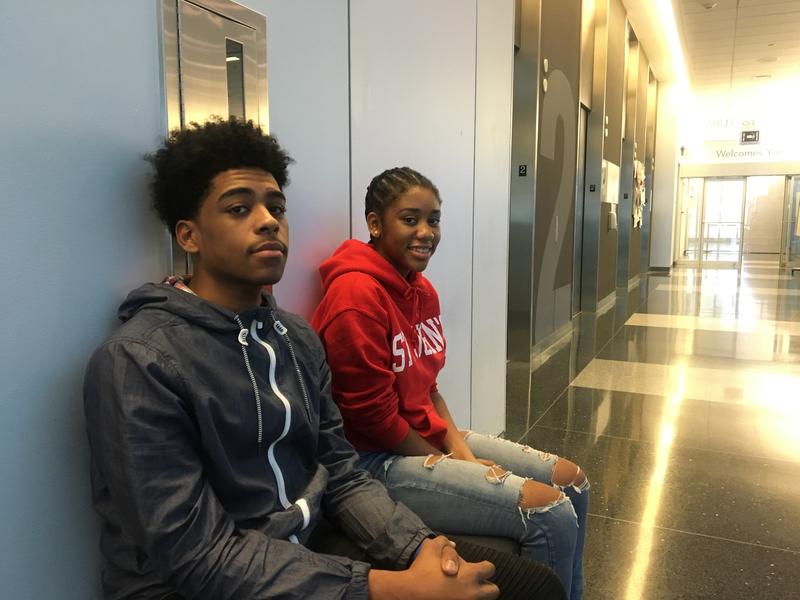 The first time Curtis Williams left the Far Rockaway peninsula he was almost an adult 
Williams lived at the Hammels public housing development and man named Milton Martin, who ran the community center there took kids to their first Broadway show.
"I tell everyone this story, we saw Michael Jordan's first game at the Madison Square Garden," Williams said. "As a male and a basketball fan, you don't forget those kinds of things."
Williams went on to become the director of the center, and is now helping lead a similar program, the New York City Housing Authority's Youth Leadership Councils.
More than 100 kids from every housing development in the city, from the Bronx to Staten Island, met at John Jay College of Criminal Justice to talk about ways they can make public housing better places to live.
Funding comes from the New York City Housing Authority's general budget for community engagement, and the goal is for kids to work with the Housing Authority and lawmakers to try to change polices in their developments.
To keep the kids engaged long-term, Williams says kids will also get some perks.
"Part of it is rewarding them whether it's with basketball games; We have tickets to go see the Brooklyn Nets play," he said. "But then also we want them to feel a sense of purpose and pride that they're making a difference in the community."
Kids from public housing will work on beautification projects when the weather gets nicer and volunteer at senior centers and soup kitchens.
Concerns of Cleanliness and Safety
During one of the sessions, Williams asked kids about the bright spotlights that cast a cone of light outside of public housing complexes. They're meant to deter crime, but the kids said the lights make them feel like they're being "invaded."
And 17-year-old Ciarra Craig said the Housing Authority didn't put the lights in the right places.
"I'd put little light posts in places where you need them like by the back door" of the Ravenswood development in Queens. "It's very dirty and there's rats all over the place and sometimes like men who drink a lot they just chill back there."   
But 15-year-old Matheya Parker said the street lights in her neighborhood go out, and the spotlights keep her from walking in the dark. 
"There's like a lot of crack heads and like they curse at themselves, I don't even think they cursing at me," Parker said. "But if there's a light then people are looking out their windows – at least they're going to see."
Building Pride at NYCHA
One of the goals of the councils is to build pride among kids living in public housing. 
"It's kind of hard because everyone labels Mans Harbor girls as trashy girls," said 17-year-old Lydia Holman who in the Man's Harbor development in Staten Island. "And it's not true because look at me I'm doing something that's positive and trying to better my community."
In an effort to increase pride, 17-year-old Nasir Scott from the Tote Hill housing development in Staten Island up with the idea to start a 'clean campaign' aimed mostly at the adults in the building. He says they're the ones who urinate in the elevators and put their garbage in the staircases. Not the kids.
"I would just tell people around me, like, listen you have to keep this clean because this is where we live," he said.  
Although most kids at the summit said they don't feel great when they step into their complexes, they said they do feel proud, and safe, when they walk into their apartments.
"I didn't know I was going to come in and people were going to actually feel the same way I did and have felt the same experiences I had, said Matheya Parker. "And hopefully we can make a small change to the cracks. Pour some cement into the cracks."