The Takeaway
Governor Steve Beshear on Why Kentucky Embraces the Affordable Care Act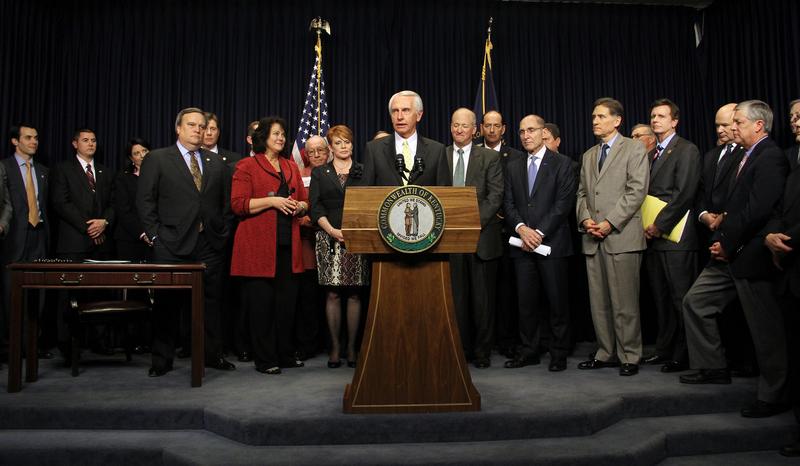 Democratic Governor Steve Beshear has beaten the odds in his red state, pushing through the Affordable Care and the Medicaid expansion program, and having the state run its own state run exchanges.
This move has made Kentucky the only Southern state that to fully embrace the Affordable Care Act.
Meanwhile, right next door in Ohio, Republican Governor John Kasich is facing a far steeper uphill battle. He's fighting members of his own party in the legislature in an effort to pass the Medicaid expansion.
But for Governor Steve Beshear, despite the heavy criticism he's received from the right, he says it's been a battle worth fighting. He joins The Takeaway to discuss how a deeply conservative Southern state came to adopt the ACA, and why he believes it will be a job creator.