Ken Thompson: A Meeting of Man and Moment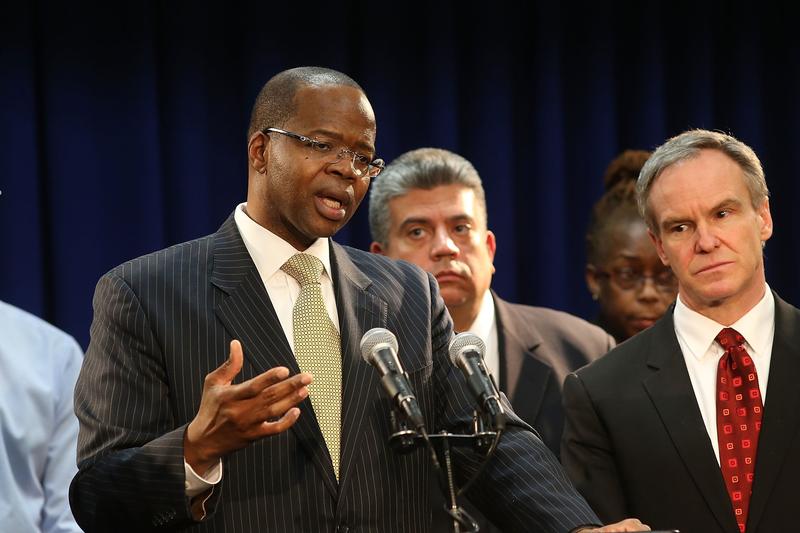 Ken Thompson, Brooklyn's district attorney for a little less than three years, died Sunday after a battle with cancer. He was 50.
Thompson was the borough's first black district attorney, defeating Charles Hynes in a hard fought election. In his time as Brooklyn's chief prosecutor, Thompson stopped charging low level nonviolent drug cases and he recharged the office's Conviction Review Unit, which had been starved of resources. He ultimately recommended convictions in 21 cases.
Alan Feuer profiled Thompson for The New York Times, and said Thompson was part of a nationwide trend of prosecutors who are rethinking their approach to criminal justice.
"At this moment that we all have been watching, this long moment of tension between law enforcement and minority communities, Thompson was a guy who came into the office promising to restore justice to Brooklyn," Feuer told WNYC. "That legacy was a meeting of man and moment in a very fortuitous way."
Governor Cuomo said he will appoint Thompson's replacement.