Soundcheck
Kelis: From 'Milkshake' To 'Food,' A Soulful Reinvention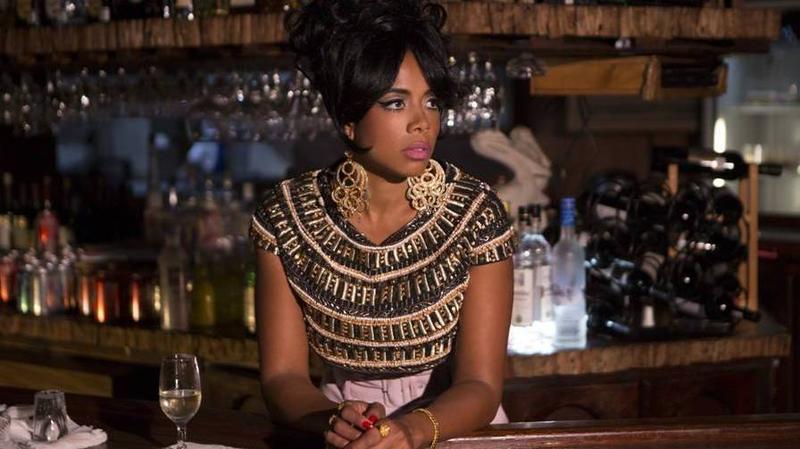 Ever since she first popped up as a hook singer on Ol' Dirty Bastard's 1999 single "Got Your Money," Kelis Rogers has been one of R&B's most charismatic singers. Raised in Harlem, Kelis left home at 16 and a few years later, found herself with a record deal, and a pair of frequent collaborators: Chad Hugo and Pharrell Williams of The Neptunes. Together, they churned out memorable and unpredictable songs, peaking, of course, with her 2003 smash "Milkshake" -- and it's frequently quoted lyric, "My milkshake brings all the boys to the yard."
In the years since "Milkshake," Kelis has frequently experimented and defied expectations, but also faced numerous challenges: She parted ways with her record label, she divorced rapper Nas -- and she became a mother. In 2007, she pursued another passion -- food -- and completed a culinary degree at Le Cordon Bleu.
Now at 34, Kelis is back with Food -- her first album since 2010's Flesh Tone. And as the title and the song names imply ("Jerk Ribs," "Cobbler," Biscuits and Gravy," and "Hootch") -- the album blends her two creative outlets into something new. "In me taking a break from music," says Kelis, "it ended up being something that allowed me to very comfortably walk back into music, and into the whole life of music."
Produced by Dave Sitek (of TV On The Radio fame) and featuring a 13-piece band, the record recasts the inventive soul singer amid the sounds of classic R&B, doo-wop and the girl-group harmonies she learned from her father growing up. But this is no retro album; it's a soul revue with a futurist twist. And while the music around her feels different, at the heart of the album is Kelis' powerful, throaty growl, and a magnetic persona. Kelis has always been a gracious R&B performer. But with Food she's made her most personal and heartfelt work yet; after all the time away, it's a statement about who she is right now and who she wants to be.
In a conversation with guest host Dan Pashman -- creator and host of The Sporkful podcast -- Kelis reflects on her musical reinvention, her passion for cooking and food, and performs songs from her latest album in the Soundcheck studio.
Interview Highlights
Kelis, on doing a food-focused press tour for her new album: 
I think I'm in a very different mental place when I'm cooking... I'm 15 years in now, so I'm used to doing the press, gearing up for a record. And people wanted to come into the kitchen and talk to me, which I find absolutely the most irritating thing in the world. I don't want to talk to you! I'm like, "Don't talk to me. I'm busy!" Hours can go by, and I'm cooking and fine in silence. 
On whether she thought that she might leave the music world entirely to pursue a culinary career: 
I've always loved food, I've always loved cooking. My mom had a catering business growing up, so food has always been a huge part of my life. I'm kind of an all or nothing person, so at the time it was sort of like, this is what I'm doing right now and this is all I need to be doing because I'm enjoying it so much. But I actually think that, in me taking a break from music, it ended up being something that allowed me to very comfortably walk back into music and into the whole life of music. I needed a break, I think. Some time. I've been doing this forever. 
On the differences between working with food and music: 
[With music,] if you want to be any good, you have to be extremely prepared to dig into your past, think about how that pertains to your present, and then be a visionary about your future. You have to be very aware, full spectrum. And then prepared to be honest enough to write it. Whereas I think with food, it's very present. I don't have to think about anything other than where I'm at right now. And I think that for me is extremely therapeutic. 
On why, of all cookware, she would be a cast iron skillet:
First of all: they don't need soap. That's the first thing. And, there's no fear allowed with a cast iron skillet. They get extraordinarily hot, all around. There's no convenient rubber handle or anything. But I just love them. They're the most versatile, I do all my sauces in them, I bake in them. It's kind of like a wok in the sense that you can cure it, so the older it gets, really the better it gets. So treat it well.