SchoolBook
To Keep or to Cast-Off: What To Do With Your Child's Art?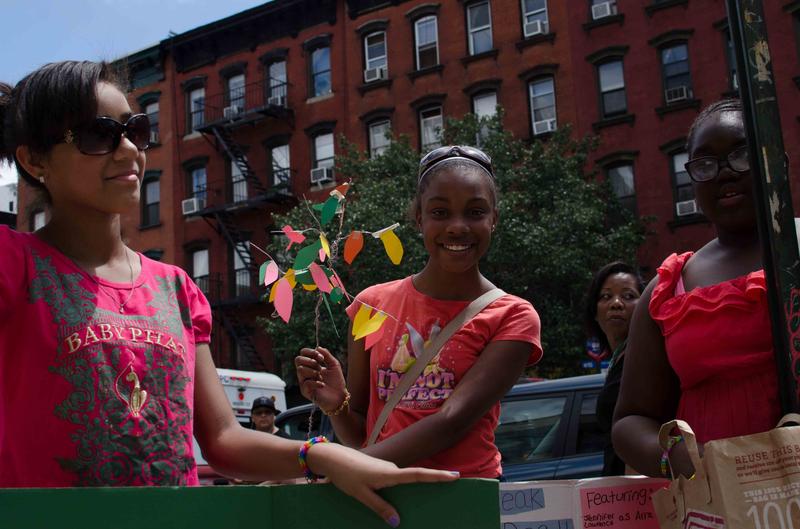 As the school year wound to a close, students across New York City dutifully toted home folders, boxes and bags of the art and other projects they made. And that brings us to the critical question, especially for space-starved New Yorkers: what to keep and what to trash? 
"Students would say to me I don't want to bring it home. My mom's going to discard it because I don't have any space," said Julia Chan, an art teacher at P.S. 130 in Manhattan. "I would really encourage students to take a photo so they have that memory."
Chan said that keeping a snapshot of how a child's artwork evolves is critical for the child's ability to understand their own growth.
 "Usually as they get older as artists they become more inhibited, their art changes," she said. "They can actually see the changes if they were to photograph their work."
And of course there's an app for that. Actually there are a handful of apps that allow you to take a picture of your child's artwork, catalogue and share it via social media. Artkive, and Art My Kid Made  are two popular options.
 But skeptics like Mario Asaro, who's taught middle school art for nearly 30 years and now has two young kids of his own, insisted parents should make the effort to hold onto physical copies of their children's work.
 "In the digital age, I'm always afraid that we're always one crash away from losing all our memories," he said.
 He suggested labeling artwork with the child's name, date and grade so you can keep track how the work changes over time. The archive of artwork then becomes a sort of "a time capsule of your development," he said.
 But even Asaro admitted he doesn't keep everything.
 "Especially in pre-k and first and second grade they bring home so many things," he said. "I [keep] things that speak to me, that kind of are unique that have a little bit more, that are not so cookie-cutter but more unique to the child," he said. "I save maybe at that age 10 or 20 percent."
What about you? What's your strategy for preserving your child's artistic output? Share your ideas with us.