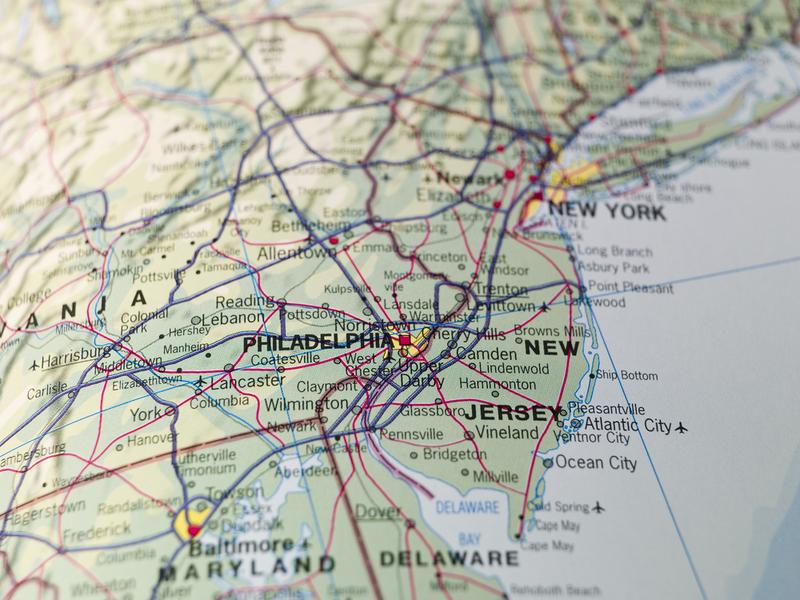 Almost 9 million people call New Jersey home and each person has a story to tell. There are stories of devastation and innovation, stories of poverty and privilege, stories of personal struggle and triumph, and stories of vulnerability and power. How many have you heard?  New Jersey is undeniably one of the most influential states in terms of economic impact and political influence. Yet, this state holds within it poignant stories that are simply going untold because the resources committed to journalism have eroded over time. We and others are working to combat the erosion and build for the future.
Our radio signals reach 75% of the population in New Jersey and we own four stations in the state. With a dedicated team of New Jersey Public Radio reporters and the full support of the WNYC newsroom behind them, we aspire to cover the news of New Jersey with rigor and distinction, and to lead the civic conversation. Through deep beat coverage, enterprise reporting and the use of innovative techniques such as data news, we will tell stories that matter. But, we also recognize we cannot quench New Jersey's thirst for better journalism alone. To increase our impact and what can be accomplished in the state, we've partnered with others in the New Jersey news ecosystem -- Montclair State University, New Jersey Spotlight, The Record and The Star-Ledger -- to cover big stories.
Tonight, the Garden State Journalists Association will formally acknowledge our efforts with a series of awards. Among them, are three first place wins, one of which is for a radio investigation on Sandy, climate change and Chris Christie. This work illustrates the kind of journalism we are looking to deliver to our listeners in New Jersey and across the region. The body of work included reports on how NJ transit failed to prepare for Sandy. It was based on a months-long investigation by WNYC/New Jersey Public Radio and The Record that reviewed hundreds of pages of NJ Transit and MTA documents, hours of testimony, and included interviews with transit, weather and climate change experts. Accompanying the work was a WNYC Data News map detailing the flood zones and where flooded rail cars were stored during storms. Click here.
In addition to reporting on the state's recovery from Sandy, we are looking at other issues with the same rigor like poverty in Newark, education in the state, and the ups and the downs of the Christie administration. When partnering with another New Jersey news provider makes our reporting stronger, we do it. Through initiatives like these, collaboration with others and a strong commitment to excellence, we'll do our best to address the need for local journalism and keep New Jersey covered.
 Through a series of essays, Laura Walker, President and CEO of New York Public Radio, explores the role of media, stories that make you think and content that just deserves a shout out.
 Links to work recognized by the Garden State Journalists Association:
 1st Place, "Radio Investigation":  Nancy Solomon, Andrea Bernstein and Kate Hinds, New Jersey Public Radio, "Sandy, Climate Change and Chris Christie"
 2nd Place, "Radio Investigation":  Scott Gurian, WNYC/NJ Public Radio, "No Plan in New Jersey for Long-Term Sea Level Rise"
 1st Place, "Broadcast radio, General news":  Sarah Gonzalez, New Jersey Public Radio, "In Newark, Gunshot Detection System Falls Short of Booker's Claims"
 1st Place, "Talk Radio":  Brian Lehrer, The Brian Lehrer Show, "Debating Newark School Reform"
 3rd Place, "Radio Feature":  Scott Gurian, WNYC/NJ Public Radio, "Town by Town – Jersey Shore Rebuilds Without State Plan"