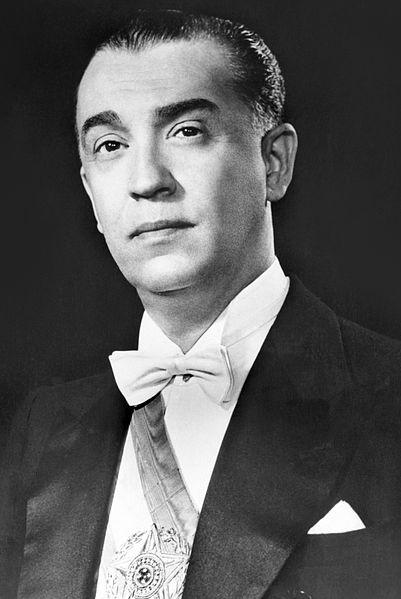 This episode is from the WNYC archives. It may contain language which is no longer politically or socially appropriate.
From card catalog: Juscelino Kubitschek, former President of Brazil, gives his views concerning what is happening in Brazil and discusses his being stripped of political power as an alleged Communist. Questions and answers.

Kubitschek calls himself a man without a country. He hopes to address the questions of his political leanings from his home country. Discusses his previous bids for presidency. Industrialization in Brazil. "The runway is all set for takeoff." Brazilian Revolution was achieved without loss of human life. People of Brazil deserve confidence. He received some honor from Brazilian pressmen in 1961.

Question and Answer: countries in Latin America that have democratic governments. Kubitschek responds in Portuguese, a translator speaks for him in English that he cannot name specific countries; he doesn't want to talk politics. Why did he feel obliged to leave the country? Communist threat? Was anyone killed in the recent Revolution? No. The psychology of an exiled person. Current Brazilian politics, status of democratic government there. What does he think can be done about Cuba? Cuban crisis is not a big worry in Europe. The communist problem in Italy is more worrisome. Relations between West Germany and East Germany. Why did he choose France to live in after leaving Brazil?
Audio courtesy of the NYC Municipal Archives WNYC Collection
WNYC archives id: 70880
Municipal archives id: T632