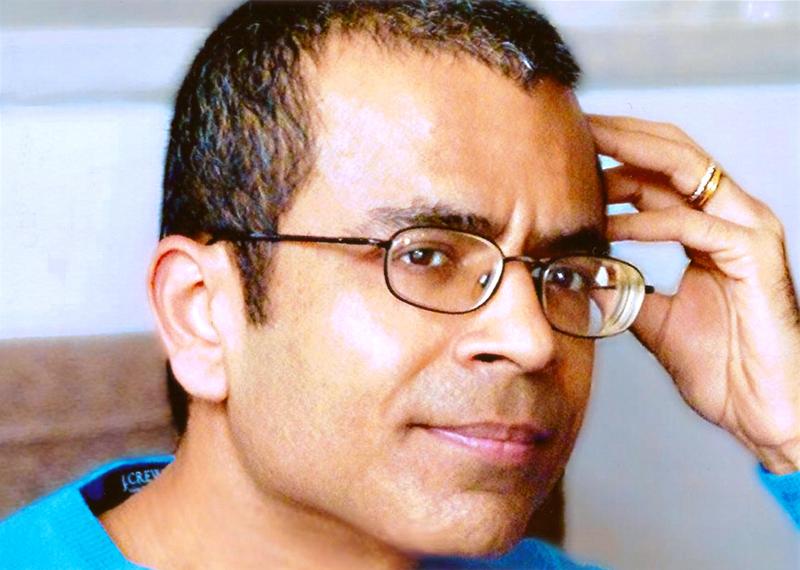 In Akhil Sharma's darkly funny, heart-wrenching second novel, Family Life, the Mishra family leaves Delhi, India, for a better life in America. To eight-year-old Ajay and his older brother Birju, their new home is full of possibility and wonder until an accident at a swimming pool leaves one brother severely injured and the other lost and virtually orphaned in a strange land. Ajay feels the lonely weight of obligation to live up to the promise of his injured brother.
Although the story is about a tragic accident that leaves one son blinded and severely brain damaged and the resulting stress and sadness and fear that envelops the family, Sharma points out that it is also a book with humor and lightness and hope. He explained how he approached combining tragedy with humor and lightness: "I focused very much on the human beings being human beings and not on the situation. People think and do odd things. Part of loving these characters is showing them with their eccentricities."
The novel is based on his own life, and Sharma said he did consider writing it as a memoir, but when he writes nonfiction he feels that he has to be totally truthful. By fictionalizing the story, he didn't feel like he had to reproduce exact dialogue and events and facts that he found boring (and that might bore readers). You can still tell a true story in a novel, but there's more flexibility in the narrative.
Family Life took more than 12 years to complete, and Sharma said that it was a struggle to write. But he had high expectations for it. "The difference for me between this book and my first book and this book is that with my first book I wanted to write a really good book," Sharma said. "With this one I wanted to write a book that would be useful, that would give comfort to people, that would make people think 'Oh, I'm not alone, some part of me has been understood.' I sort of feel that everybody is going to go through this experience. Everybody has dealt with the illness of loved ones, or will deal with it, or will be ill themselves. And so I wanted to respond to that need."