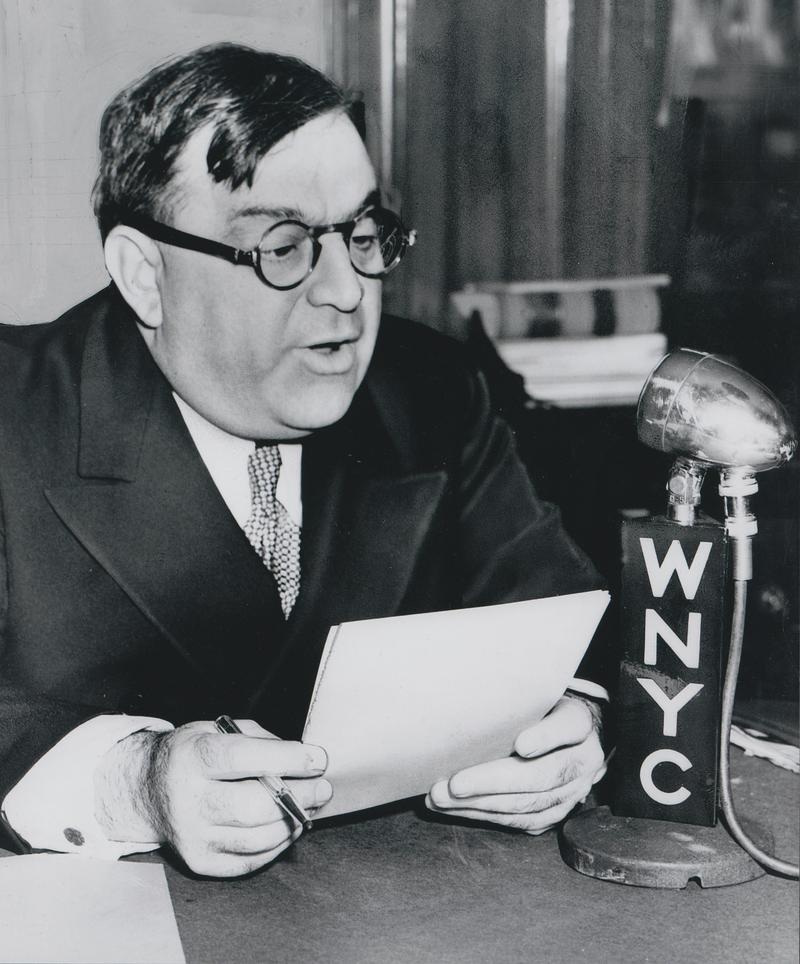 This episode is from the WNYC archives. It may contain language which is no longer politically or socially appropriate.
Salute to infantry, description of the infantry day parade.

Remote broadcast from 82nd Street and Fifth Avenue for the Salute to the Infantry Parade/Fifth War Loan Parade. References young soldiers in France. Reads proclamation declaring June 12 to July 8, 1944, as the fifth war loan period. Urges people to buy war bonds, make sacrifices. Wear old shoes longer, put off buying a new suit or dress, put your money to a war bond. No vacations at distant points; put traveling cost to bonds.

Parade comes through with La Guardia's comments.
Audio courtesy of the NYC Municipal Archives WNYC Collection
WNYC archives id: 71094
Municipal archives id: LT4049