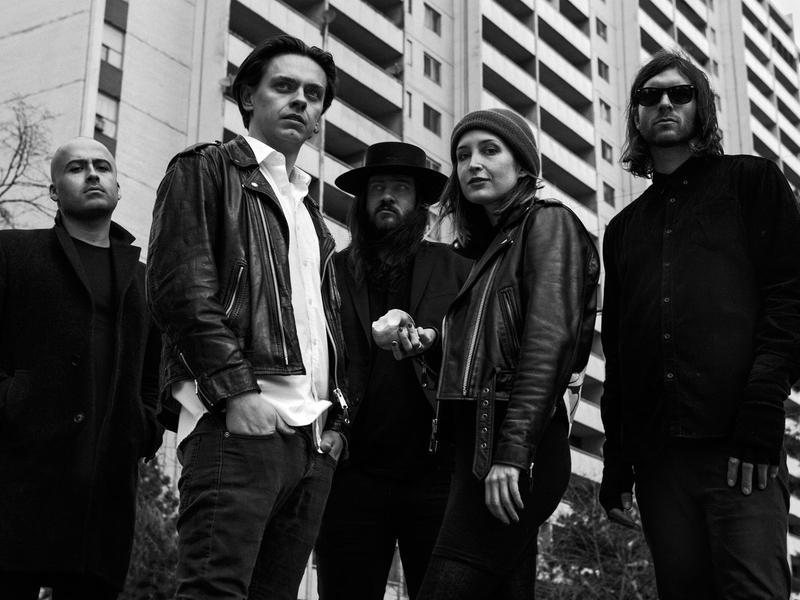 This session has ended. Follow us @soundcheck on Twitter or subscribe to our podcast in iTunes, and we'll let you know when the audio is ready for download & streaming!
Good things come in twos for the Canadian band July Talk. Their latest album is called Touch, and it's full of terrific songs, many of them with binary titles, like this song, "Push & Pull." There's also "Beck & Call," "Guns & Ammunition," "Johnny & Mary," "Lola & Joseph." But the most important two-some for July Talk fans is Peter & Leah. The band's signature sound is the mix of Peter Dreimanis's startling, whiskey-soaked growl set against Leah Fay's ethereal vocals and falls somewhere in the realm of indie rock.
Their alternately gruff and seductive bluesy-dancey numbers got them nominated for Breakthrough Group of the Year at the 2014 Juno Awards. July Talk has even collaborated with Inuit throat singing Polar punk priestess and phenom Tanya Tagaq on "Beck & Call." July Talk plays songs from Touch in the studio.