Soundcheck
The Julie Ruin: Kathleen Hanna's Noisy And Empowering Return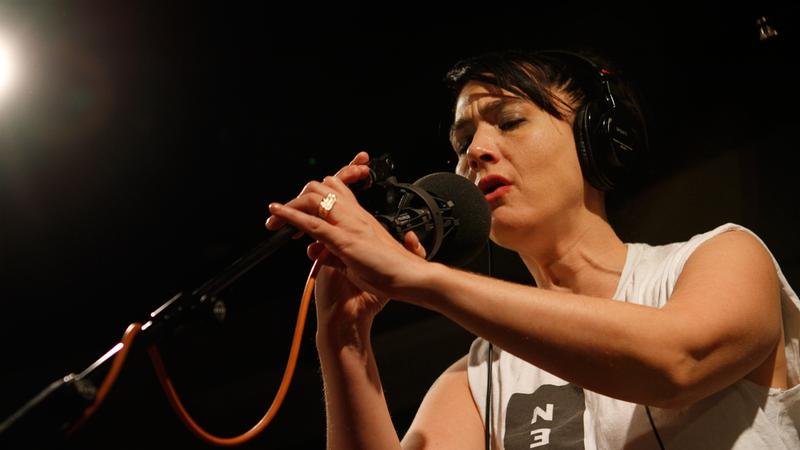 In 1997, Kathleen Hanna -- the no-holds-barred frontwoman of the influential '90s band Bikini Kill and later of the band Le Tigre in the early 2000s -- released a solo album under the moniker Julie Ruin. The self-titled album was a lo-fi but fierce collection of bedroom ballads and socially-charged songs that touched on feminism and politics, all in Hanna's distinctive ecstatic voice.
Now, 16 years after that album -- and seven years away from music dealing with a long-undiagnosed case of Lyme disease -- Hanna is back with a new record. This time, what was once a pseudonymous side-project is a full-fledged band -- The Julie Ruin.
On The Julie Ruin's Run Fast, it sounds as if Hanna is taking those stripped-down songs and themes and fleshing them out with a sharper punk sound, and an even more empowering message. The result is a record of noisy and intelligently aggressive songs that address Hanna's illness and vulnerability, but also her recovery and community. Ultimately, both The Julie Ruin and Run Fast serve as a triumphant and raucous return for Kathleen Hanna, one of rock's most powerful voices. 
Set List:
"Goodnight Goodbye"
"South Coast Plaza"
"Kids In Ny"