Soundcheck
The Julie Ruin Storms Our Studio; Bruce Weber Pick Three; Lyrics Sites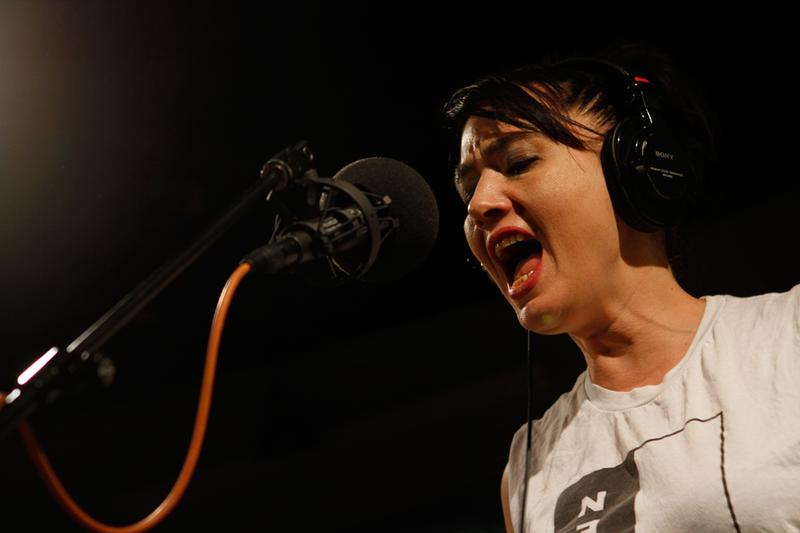 In this episode: The Julie Ruin -- the new band led by Bikini Kill and Le Tigre frontwoman Kathleen Hanna -- plays songs of its new album, Run Fast, in the Soundcheck studio. Plus, Hanna shares a few favorite books about women in music as part of Soundcheck's Writers Club week.
Then, acclaimed fashion photographer and director Bruce Weber -- whose documentary on Chet Baker is celebrating its 25th anniversary this year -- shares a jazz-tinged Pick Three.
And, Jonathan Reichman -- the intellectual property lawyer and expert known as the Copy Cat -- guides us through the boom of lyrics Web sites like Rap Genius and the tricky copyright issues surrounding them.