The Latest Cause for Protesters: Journalism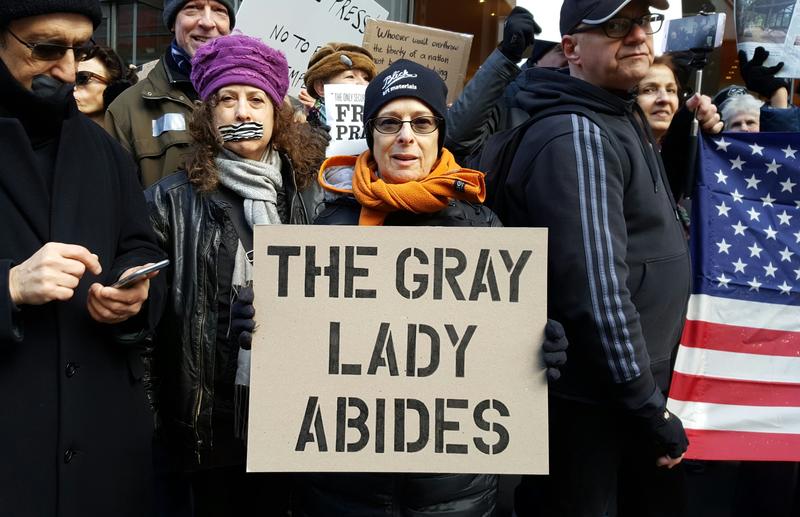 Every President occasionally picks fights with the press. But over the last several days, Donald Trump and members of his team have engaged in an unusually bitter war of words with the media.
Last Friday, Donald Trump said journalists "make up sources" and shouldn't be allowed to use anonymous quotes.
Then, Trump's press secretary, Sean Spicer, barred the New York Times, CNN, and several other outlets from an off camera briefing which other journalists were allowed to attend.
On Sunday, about 200 concerned news consumers responded. They chanted "New York Times! New York Times!" and held up Sunday papers, alongside protest signs.
Even with this fan club right outside, the glass doors of the Times remained locked. But at least one Times journalist, Michael Barbaro, who covers politics, found his way downstairs.
"I'm just taking a photograph. I didn't know it was out here," Barbaro said.
After a few minutes, the rally moved on to the corporate offices of Fox News and NBC News.
In an interview with ABC News, Trump spokeswoman Sarah Huckabee Sanders suggested that perhaps the media doesn't matter so much anyway.
"This is a president who campaigned on speaking directly to Americans, and that's what he's going to spend his time doing," she said.