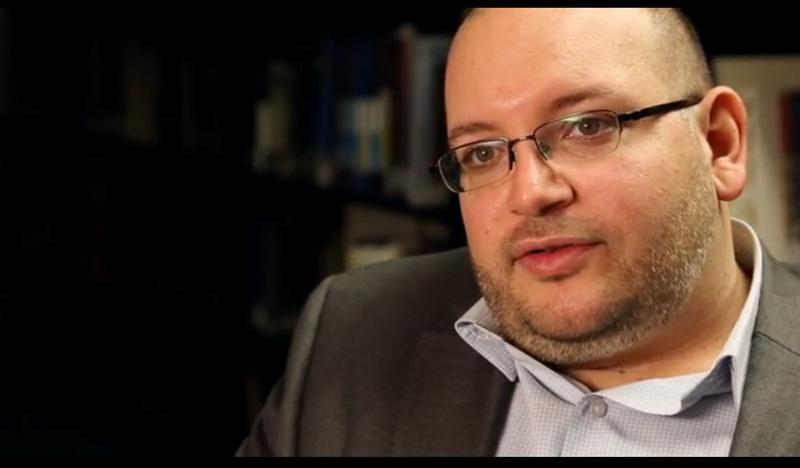 Ten months ago, Jason Rezaian, the Tehran bureau chief for the Washington Post, and his wife were taken from their home in Iran, interrogated, and jailed without explanation.
It was not until April that the charges against Rezaian were revealed, which include a charge of "espionage." The journalist is expected to appear before the Revolutionary Court in Tehran today.
Rezaian, who holds dual U.S.-Iranian citizenship, has only been allowed one meeting with his attorney and one meeting with his family, both of which were monitored by government officials. He and his wife, Yeganeh Salehi were imprisoned several weeks after they were filmed for Anthony Bourdain's CNN show "Parts Unknown."
In a statement, the Washington Post's executive editor Martin Baron said that by naming a trial date, the Revolutionary Court was calling international attention to a "backdrop of injustice."
"The serious criminal charges that Jason now faces in Iran's Revolutionary Court are not supported by a single fact," Baron says in his statement. "The proceedings against him have been anything but fair and open—if they had been, Jason would never have been subjected to outrageous prison conditions, obstacles to selecting a lawyer, limited time to prepare a defense, and an inadequate window on the case that Iran plans to bring against him. The absence of evidence against him should have led to dismissal of the case long ago."
Ali Rezaian, Jason Rezaian's brother and the lead organizer for his release, joins The Takeaway to discuss the trial, its toll on his family, and his interactions with the Iranian judicial system.