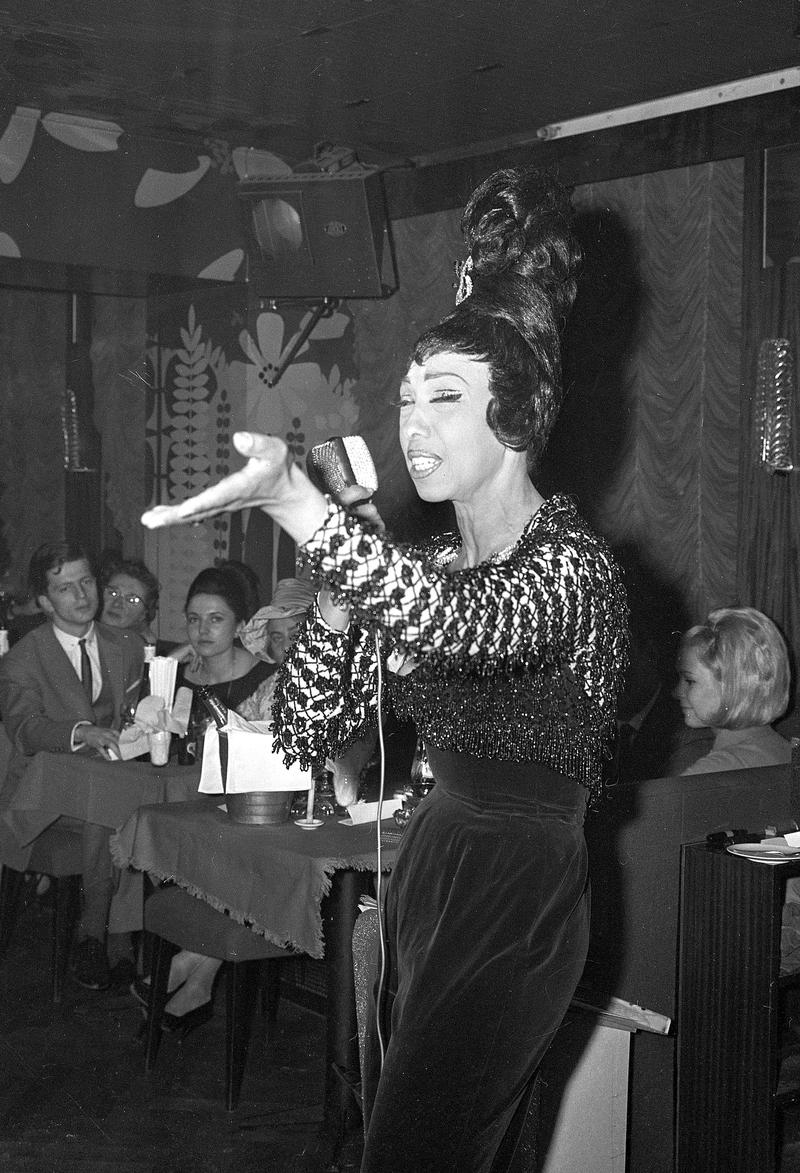 This episode is from the WNYC archives. It may contain language which is no longer politically or socially appropriate.
This marks the 25th anniversary week of the Overseas Press Club.

Josephine begins by talking about her dieting techniques.

Josephine Baker, 64, tells the story of her adoption of 11 children of different ethnic heritages: Akio (Korean son), Jeannot (Japanese son), Luis (Colombian son), Jari (Finnish son), Jean-Claude (French son), Moise (Israeli son), Brahim (Algerian son), Marianne (French daughter), Koffi (Ivorian son), Mara (Venezuelan son), and Noel (French son).
Audio courtesy of the NYC Municipal Archives WNYC Collection
WNYC archives id: 5757
Municipal archives id: T199