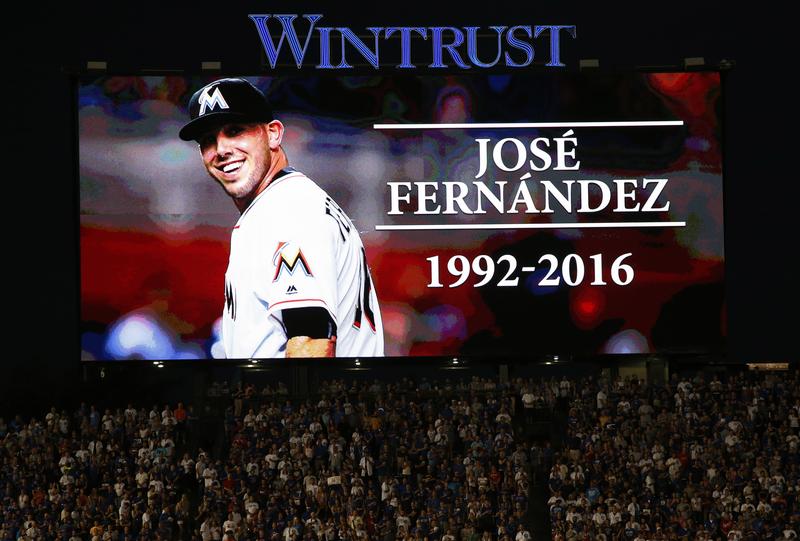 Click on the 'Listen' button above to hear this segment.
José Fernández, the 24-year-old ace MLB pitcher for the Miami Marlins, was killed this weekend in a tragic boating accident. He played his last game on Tuesday against the Washington Nationals, and his performance only confirmed his reputation as one of the best pitchers in baseball. He gave up only three hits and struck out 12 batters in eight innings.
Closer to home, Fernandez was much more than a star athlete. His story of escaping Cuba at 15-years-old with his mother resonated with many in the Cuban community in Miami, which is reeling at the news of his death.
Luis Hernandez, morning host at public radio station WRLN in Miami, looks back at Fernandez's life and legacy, and the impact he had on the Cuban-American community in the United States. Click on the 'Listen' button above to hear our full conversation.