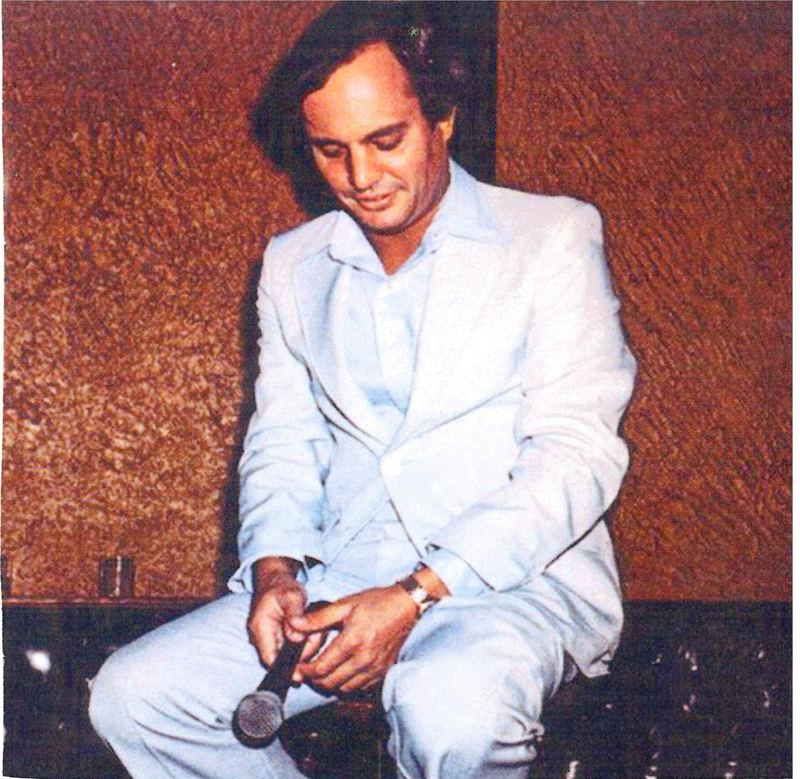 I was the flopping singer, long ago. On the other hand, The Times reviews were excellent, for eleven years. Take that, Mr. Daily News.

Michael's Pub was the night club. Woody Allen played the clarinet every Monday night. I didn't meet him for thirty years.

In my performance, Sinatra was audible. I could hear him as I sang, so influential was he. I didn't sing his songs, I sang my father's songs, Jerome Kern songs, Harold Arlen songs, and Rodgers songs left untouched by Sinatra. Eventually, as the years wandered by, Sinatra slipped out of my singing, for the most part. He had recorded five songs by my father and had sung two others on the radio, a total of three more than Duke Ellington but forty fewer than Rodgers. I did two shows a night with a band of experts: Bucky Pizzarelli, Jay Leonhart, Phil Bodner, Mel Lewis, George Duvivier, Mike Renzi, and my beloved Tone Monte as pianist and arranger and intimate friend. My girl friend, Sally Keeble, once said that Monte "delivered me from mediocrity to a vague sort of acceptability."

This Sally Keeble, a young woman of absolute beauty, could not be fooled. We argued once while walking on Fifth Avenue. Finally I said to her: "You are a tough cooky." She shot back, with a slightly raised voice and an alarming tension : "And you are half baked." Oh the depth of it, the truth of it. How could she even be seen with me, this long red- haired, large bosomed, thin limbed, Harvard graduate, with three years in Rome tucked into her respectable resumé. Who, on the other hand, praised my novels and short stories. That meant something to me. It was enough to keep me going, even with a wobbly self respect. And so I sang, Sinatra be damned. There is much more to tell you about night club life, and I will, down through the vast corridors of time.

I will.