The Takeaway
The Huge Ambition of Author Jonathan Safran Foer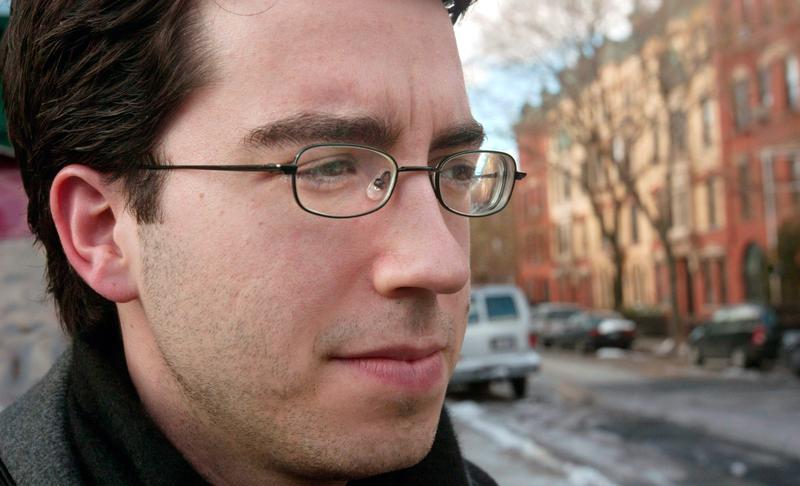 Click on the 'Listen' button above to hear this interview.
It's been 14 years since American novelist Jonathan Safran Foer published his very first novel, "Everything is Illuminated." In a review by The New York Times, Francine Prose wrote in awe of Foer:
"Any attempt to explain the complex narrative strategy of 'Everything Is Illuminated' makes it sound more complicated than it is. Actually, it's not difficult to follow, since the structure reveals itself slowly, in stages, and each one of these small revelations is a source of surprise and pleasure."
Foer then, and now, strives beyond the ordinary, and his latest novel is a testament to that. His new book, "Here I Am," takes on the momentous task of weaving together the narratives of one family, Jacob and Julia Bloch and their three sons. The Bloch family sees their lives erupt amid a failing marriage and a catastrophic earthquake in Israel that sparks conflict across the Middle East. Huge notions of identity, religion, and family are somehow quarantined into a four week story that tells the life of the Bloch family.
"You know I want to go at everything when writing a book, just as one wants to go after everything when reading a book," says Foer.
Is it because we are in a moment of ambition that such a feat seems possible? Foer says that he never intended to write it that way, but he shows the Biblical task of writing a book about perfection with all of its imperfections.
Foer is currently the Lillian Vernon Distinguished Writer-in-Residence at New York University. In addition to "Everything Is Illuminated" and "Here I Am," he is the author of "Extremely Loud and Incredibly Close."