The Takeaway
Goodbye Jon Stewart: America's Most Trusted Newsman Signs Off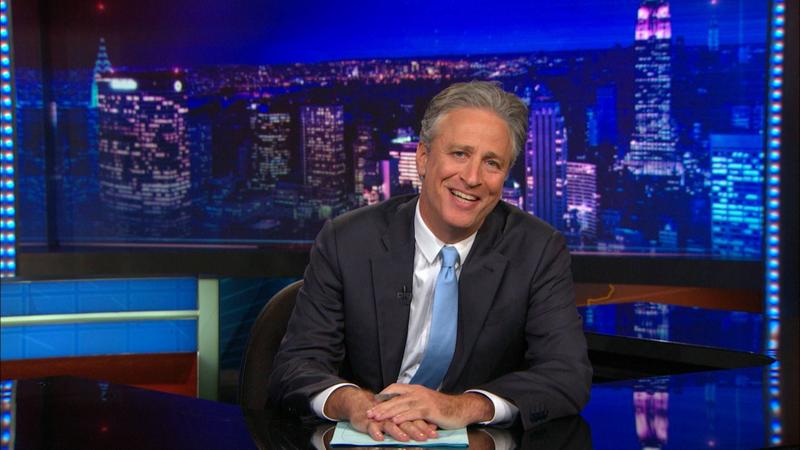 Click on the audio player above to hear this story.
The year was 1999, President Bill Clinton was in office, and a young guy from New Jersey sat down in front of the cameras for the very first time as host of "The Daily Show" on Comedy Central. Now more than a decade later, Jon Stewart is household name.
Stewart gave America 16 hilarious years of news and analysis, and he changed the media landscape itself. Stewart hosted some of the most prominent politicians, world leaders, activists, and thought leaders, and he raised the bar for what it meant to hold officials accountable. He consistently challenged the notion that good journalism always comes with objectivity.
It almost got too easy in recent years, with political ineptitude and Washington gridlock providing a never-ending stream of material for Stewart to amuse and educate his audience.
Now, after 16 years in the chair, Stewart prepares to sign off for the final time Thursday night. 
Up until the very end, he has insisted he's a comedian, not a journalist. But that didn't stop millions of Americans from turning to "The Daily Show" as their most trusted news source, and to Stewart as one of the few remaining honest journalists. 
Brooke Gladstone, host of WNYC's On the Media, reflects back on Jon Stewart's legacy.