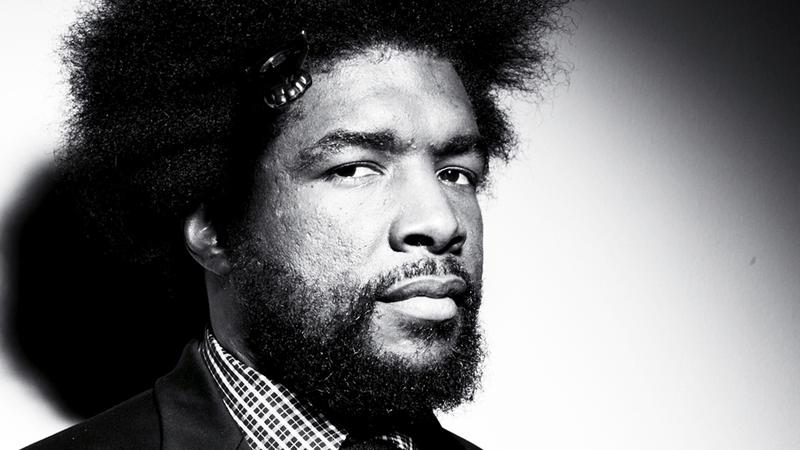 It may seem odd to trumpet New York's musical clout in a year when New York's biggest names did not rise to the occasion. Both Jay-Z and Lady Gaga released albums, but neither turned out to be the juggernaut fans were expecting. The best hip hop seemed to come from Atlanta (although Run The Jewels is actually an Atlanta/Brooklyn collaboration), Detroit, and Southern California. The best pop came from even further afield, with the New Zealand teenager Lorde leading an international cast.
But New York music still ruled the world in 2013, here's a countdown of ten reasons why. Let's kick things off... 
10.  Son Lux
Son Lux is the work of composer and singer Ryan Lott. He's part of one of New York's most amazing music scenes -- that group of young musicians who are classically trained but who work just as easily in the world of pop and rock. Listen to the combination of orchestral writing and thumping rock energy in "Ransom," a song song from his 2013 album Lanterns.     
9. We get knocked down. But we get up again: Kathleen Hanna and Sharon Jones return.
2013 saw the return of both Sharon Jones and Kathleen Hanna from serious illness.  Hanna -- one of the pivotal figures in the riot grrrl movement of the 1990's -- lost several years to advanced Lyme disease, but came back this year with a classic punk record with her new band The Julie Ruin.  
And Sharon Jones, who was already one of New York's great musical survivor stories -- she was a corrections officer and didn't start making waves with her music until she was in her 50's -- was diagnosed early this year with cancer. But she and her irresistible funk band the Dap Kings came back late this year with a new single, and an album will follow shortly.
8. Questlove
Sorry Philadelphia, but your favorite son put down deep roots here in New York this year. The polymath drummer still leads his band The Roots every night on Late Night with Jimmy Fallon, but he also found time this year to publish a memoir full of great stories (Mo' Meta Blues: The World According to Questlove), do a regular DJ gig at Brooklyn Bowl, and curate a series of high-profile concerts at the Brooklyn Academy of Music.
Then there's the small matter of Wise Up Ghost, the record he and the Roots did with Elvis Costello. Did I mention his hoodie store and his Manhattan restaurant? Questlove is part of the reason why The Tonight Show is returning to its ancestral home -- in New York -- when Fallon takes over as host in February.
7. Caroline Shaw Wins the Pulitzer Prize
The New York singer, violinist, and composer topped my list of the best recordings of 2012 with her astonishing vocal piece called Partita. So when she was announced in March as the winner of the 2013 Pulitzer Prize in Music, I wasn't shocked -- but I was surprised. Shaw was 30, making her by far the youngest composer to ever win the award. And this fall, she and the vocal group she's part of, called Roomful Of Teeth, finally performed the work live.
6. Even Our Baby Bands Kick Ass
So maybe you haven't yet heard Blood Orange or Lucius -- or Seasick Mama or Julianna Barwick. That doesn't mean their music didn't rule. Because it did. Blood Orange is the work of Dev Hynes -- who formerly recorded as Lightspeed Champion and who produces music for Solange, Beyonce's younger sister. His Blood Orange project is a really distinctive and modern take on R&B.
And as for Lucius, man, this Brooklyn band made one of the great pop albums of the year, Wildewoman. If you like Motown, 1960's girl groups, or pretty much any kind of music, check this band out!
5. Zorn @ 60
John Zorn is the ultimate outsider musician, and since the late 1970's, if you followed New York's famous Downtown scene, you'd find that all roads lead back to him. Free jazz, noise rock, string quartets, movie scores -- Zorn has done it all. He turned 60 this year and the music world took note: There were John Zorn events at Lincoln Center, The Metropolitan Museum, the Guggenheim Museum, and places as far away as Japan and Poland. And involving everyone from Pat Metheny to Lou Reed.
4. The National 
The Brooklyn rockers released another thoughtful, intricately structured album, Trouble Will Find Me. 
Now maybe you're thinking "Thoughtful? Intricately structured?" What kind of description is that for a rock band?  Well, this is a rock band that includes a classical composer, namely guitarist Bryce Dessner, who also released an album this year, of string quartets, played by the famed Kronos Quartet.  And they rock.
3. Even Texas Settles For Second
If there's anyone who can top us New Yorkers in boasting they're the biggest and the best, it's Texans. But people, look at what's happened. This year's best punk band was Parquet Courts. Formed in Texas, but now based in Brooklyn.   
And that's not all. For many years the indie band Okkervil River was based in Austin, Texas. But its leader, singer-songwriter Will Sheff, moved to, yes, Brooklyn. And what happened?  The band released its finest album -- and possibly, the finest album of the year. I mean, this is a record for people who wanna sit down with the lyric sheet and follow the story -- because there is a story -- and really just be with the music for a while. "The way we used to when I was a kid." So yeah, Okkervil River's new album, The Silver Gymnasium, is seriously old school.   
Before we wrap up, let me tell you a story. Last week I went to a little memorial service that Laurie Anderson was having at her and Lou Reed's apartment. A few people spoke about Lou and his work and read from his various writings: former Saturday Night Live music director Hal Willner spoke about doing radio with Lou; Suzanne Vega revealed how Reed, surprisingly, inspired one of her biggest hits; it was really nice.
I stayed a few hours and then left with musician Shahzad Ismaily -- who's been on our show numerous times -- who was carrying a guitar. So it must've been obvious where we were coming from, because when we got to the front door a guy walked in, looked at us, and asked what apartment the event was in.
Now, I had done the same thing earlier -- I had walked in because someone had opened the door, saw that it wasn't a doorman building, and realized I didn't have the apartment number. So I suddenly realize that a) I'm talking to David Bowie, and b) I actually do now know the apartment number. Well, Bowie is famously well-protected from the press and the media, so every bone in my body is telling me "Talk to him… remind him we've met before. Book him on the show. Bonk him on the head with Shahzad's guitar and drag his unconscious body back to the studio. Do SOMETHING."
But come on, it was Lou Reed's memorial service, he was late, so I told him the apartment number and off he went. David Bowie. And Lou Reed. The top two reasons why New York Music Ruled the World In 2013. 
2. The Return Of David Bowie
After a silence so long that even diehard David Bowie fans, like me, assumed he had retired, Bowie surprised the world by releasing a single on his birthday in January, and then revealing that a full LP was coming in March. That in itself was great news. But the even better news was that the album was first-rate.
Looking back to perhaps his greatest work, the period when he was living in Berlin and recording the album Heroes, Bowie and his cohorts, all of whom were sworn to secrecy, created an album that was keenly observed, often quite dark, occasionally tinged with melancholy, but full of classic rock.
"The Stars Are Out Tonight" skewers our fascination with celebrity -- which makes me glad now that I think of it that I didn't try to get into a fullblown conversation with Bowie in that doorway last week. But as with Heroes, the album also has its moments of eerie, almost desolate beauty.
1. The Death Of Lou Reed
And this is how my list ends. With the moment when the music world stopped, to mark the passing of a musical legend who was also a very real New Yorker. When Lou Reed died at the end of October, it was impossible to think of him without mentioning New York. He seemed to embody the city: its edge, its creativity, its threat of imminent danger, and its hidden but generous heart. I think what we realized as tributes poured in from around the world is that even now, Lou Reed still rules.