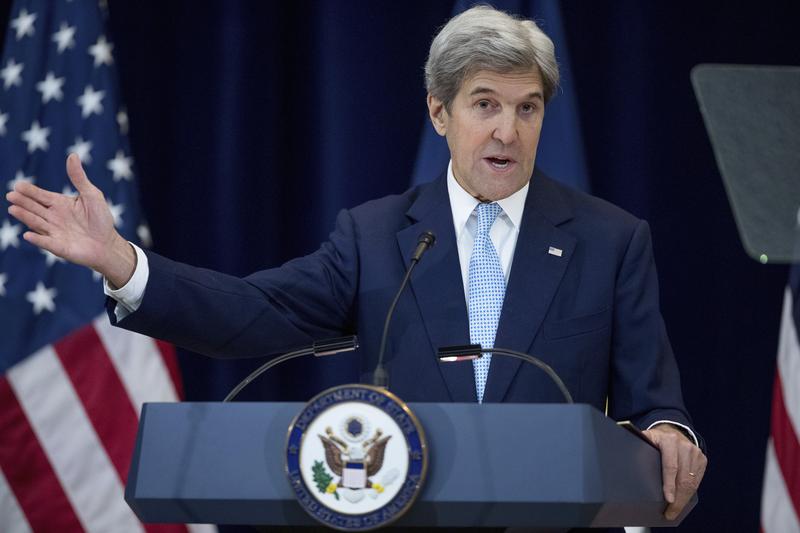 Secretary of State John Kerry delivered a major speech from the State Department in Washington today in which he rebuked the criticism of Benjamin Netanyahu and reaffirmed the United States' commitment to a two-state solution.
The speech comes on the heels of America's decision to abstain from voting in a U.N. resolution last Friday that condemned Israeli plans to push ahead with building new settlements in Palestinian-occupied West Bank territories.
Netanyahu ripped into President Obama in the following statement released by his office: 
"Israel rejects this shameful anti-Israel resolution at the UN and will not abide by its terms. At a time when the Security Council does nothing to stop the slaughter of half a million people in Syria, it disgracefully gangs up on the one true democracy in the Middle East, Israel, and calls the Western Wall 'occupied territory'.
The Obama administration not only failed to protect Israel against this gang-up at the UN, it colluded with it behind the scenes. Israel looks forward to to working with President-elect Trump and with all our friends in Congress, Republicans and Democrats alike, to negate the harm effects of this absurd resolution."
In his speech which lasted well over an hour, John Kerry expressed frustration at the Israeli position and said that Netanyahu jeopardizes the future of a two-state solution to the conflict.
"The Israeli prime minister publicly supports a two-state solution, but his current coalition is the most right wing in Israeli history, with an agenda driven by its most extreme elements.  The result is that policies of this government — which the prime minister himself just described as 'more committed to settlements than any in Israel's history' — are leading in the opposite direction, towards one state."
Noga Tarnopolsky, a freelance journalist, reports from Jerusalem in this segment.