Soundcheck
John Fullbright's Spare And Moody Country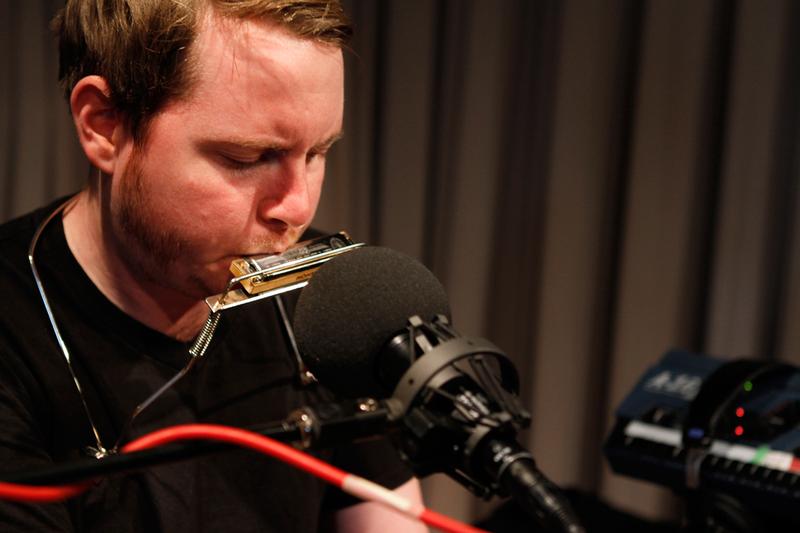 John Fullbright released his debut, From The Ground Up, in 2012 and was immediately lauded as a gifted new voice in country and folk. The album was nominated for a Grammy in the Best Americana Album category alongside names like Mumford & Sons, The Lumineers, and Bonnie Raitt (who went on to win the award). It's not hard to see why: Fullbright's songs have the appeal of country-pop, while carrying a sense of gravity that allows his music to age well.
Now, the Oklahoma native songwriter has released a new album, simply titled Songs. With spare instrumentation — stripped-down to only piano and guitar as accompaniment — Songs is record that showcases Fullbright's knack for plain-spoken yet elegant vocals. This approach allows Fullbright's moody and melancholy, yet lovely songwriting to shine through. 
Fullbright sits down with Soundcheck host John Schaefer to talk about growing up in Woody Guthrie's hometown and his evolution as a songwriter. "I don't have any idea what I'm doing," he deadpans. "I don't have any vision or goal, I just write what I write and then I throw it all at the wall and see what sticks." 
Set List:
"When You're Here"

"Jericho"

"She Knows"