Studio 360
Joan As Police Woman Feels Happy -- Honest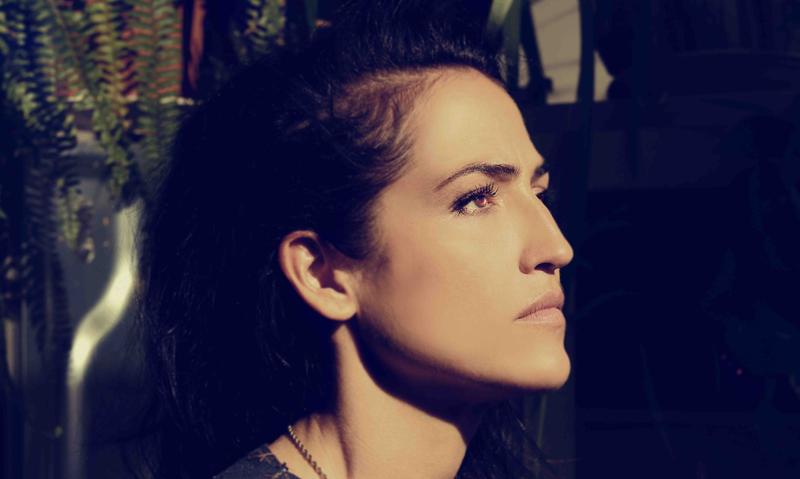 For more than a decade Joan Wasser made good in supporting roles — in the punk band The Dambuilders, playing violin with Antony & The Johnsons, and touring with Rufus Wainwright. But in 2002, she stepped to the front and established her own indie pop identity. And she gave it a name: Joan As Police Woman.
The music Joan As Police Woman makes is soulful and sexy, with lyrics so frank they sometimes make Wasser blush. "A lot of times when I write the lyrics initially I think, 'No way is that going to make it into the final song — that's too revealing or too embarrassing.'" But, as she tells Kurt Andersen in an interview, "I sort of liberate myself from those feelings by saying them in public."
On her new album, The Classic, Wasser channels the Motown soundtrack of her childhood. But before she could make the record, she had to put aside her reservations about whether she was up to the challenge of being a soul singer. "With each record, I tell more of the voices in my head that say you can't do this, you can't do that, to take a hike."
While still startlingly honest, The Classic is decidedly happier than Joan As Police Woman's previous albums. Wasser, now 43, attributes that to age. "I think the point of spending more time alive is to figure out how to do it better," she says. But Wasser doesn't think that contentedness will sap her creativity. "I don't think any of us have to worry about getting too happy. Life is really, really intense. And it's never going to just provide happiness all the time."
Joan As Police Woman performs live in Studio 360 with Joan Wasser (vocals, violin, keyboard), Eric Lane (bass), Matt Whyte (guitar), and Parker Kindred (drums).
Bonus Track: "Witness" live in Studio 360

Joan As Police Woman performs in Studio 360 (Julia Lowrie Henderson)
Music Playlist
Holy City

Artist: Joan As Police Woman

Album: The Classic

Get Direct

Artist: Joan As Police Woman

Album: The Classic