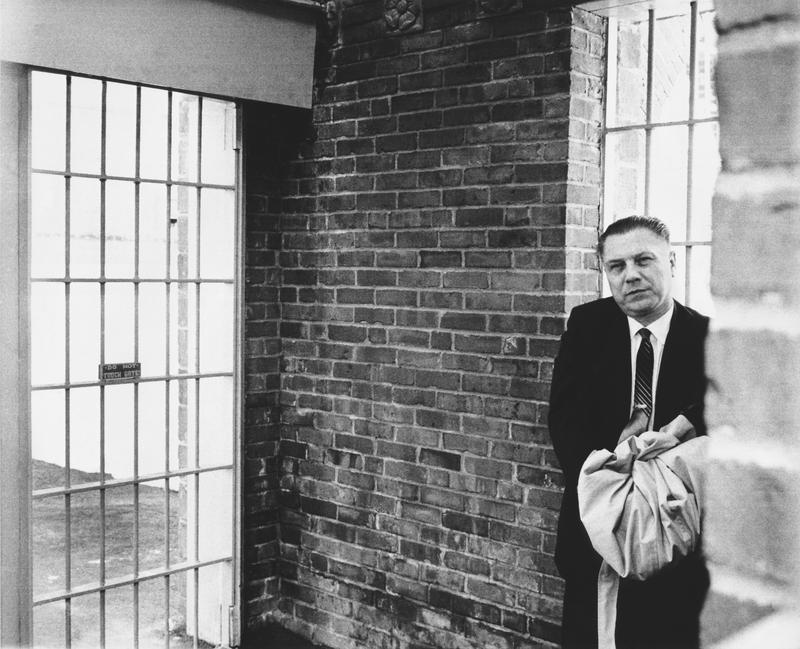 Today in 1975 Jimmy Hoffa, former Teamsters union president, disappeared in Michigan. His remains were never found. 
In March, 1967 reporter Eleanor Fischer interviewed Hoffa prior to his imprisonment for a 1964 conviction for jury tampering, attempted bribery and fraud. Hoffa became involved with organized crime from the early years of his Teamsters work, and this connection continued until his disappearance. He is widely believed to have been murdered by the mob with urban legends placing his bones under the Pulaski Skyway and other locations around the country.
Hoffa was imprisoned in 1967 and sentenced to 13 years, after exhausting the appeal process. In mid-1971 he resigned as President of the union, an action that was part of a pardon agreement with President Richard Nixon, to facilitate his release later that year. Nixon blocked Hoffa from union activities until 1980 (which would have been the end of his prison term, had he served the full sentence). Hoffa attempted to overturn this order and generate support.
Hoffa was a union activist as a young man, and was an important regional figure with the International Brotherhood of Teamsters (IBT) union by his mid-twenties. By 1952, Hoffa had risen to National Vice-President of the IBT and served as the union's General President between 1958 and 1971. He won the first national agreement for teamsters' rates in 1964, and played a major role in the growth and development of the union which eventually became the largest union (by membership) in the United States with over 1.5 million members at its peak, during his terms as its leader.