Soundcheck
Jill Sobule And Her Literary Friends Craft A Charming Song-Cycle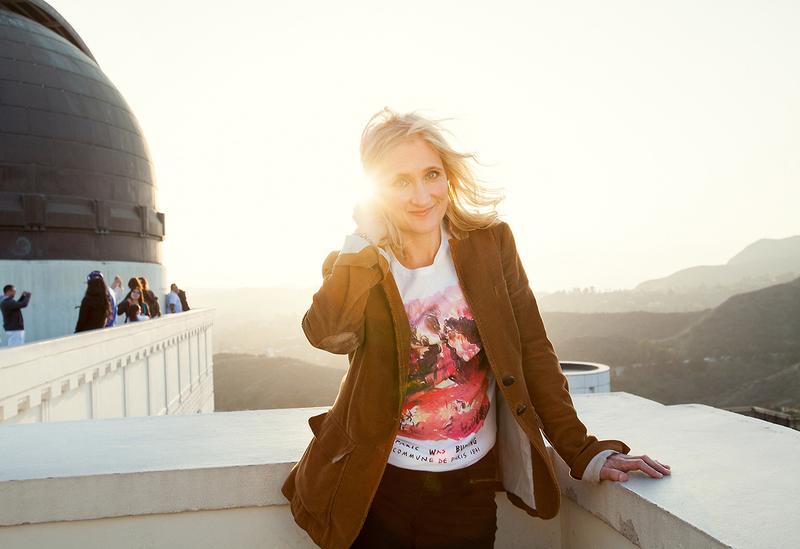 Since first raising eyebrows in the mid-'90s with hits like "I Kissed A Girl" and "Supermodel," Jill Sobule has maintained a loyal following most artists would kill for. They're so dedicated, in fact, that in 2009, they raised money to produce the recording and promotion of what became her album California Years-- an album that detailed her move to the West Coast. While that certainly made news at the time for being a "gimmick," in the process she helped pioneer the concept of crowd-funding, now something of the norm for thanks to sites like Kickstarter.
For years after, Sobule mulled over ideas for her next project. Ultimately, she turned to a different source of inspiration: a vintage charm bracelet which was given to her as a gift. With 22 individual pewter charms, and the name "Dorothy" etched inside, the bracelet triggered Sobule to imagine the life its previous owner. But rather than dreaming up stories in a solitary effort, she drew on the creative powers of friends and those she admired in the literary world: David Hajdu, Jonathan Lethem, Sam Lipsyte, James Marcus, Sara Marcus, Nina Mehta, Rick Moody, Mary Jo Salter, Luc Sante, and Vendela Vida.
The result is the Sobule's brand new album, and her first solo effort in more than five years, Dottie's Charms. As far as framing devices go, this song cycle could be seen as another gimmick. But it's an especially ambitious one, with surprising depth. As the songs delve into different aspects of a fictionalized person -- the record is dark and comedic, joyful and sad -- Dottie's Charms weaves an intriguing story, and sits comfortably alongside Jill Sobule's best work.
In a conversation with Soundcheck host John Schaefer, Jill Sobule -- along with author David Hajdu and James Marcus, the Executive Editor of Harper's Magazine -- discusses the album's origins and specials they created for the projeect. Plus, she performs a few songs in the Soundcheck studio.
Set List:
"Flight" (lyrics by Vendela Vida)
"Statue Of Liberty" (lyrics by Jonathan Lethem)
"My Chair" (lyrics by James Marcus)