Soundcheck
Jenny Lewis Fights Fear And Insomnia On 'The Voyager'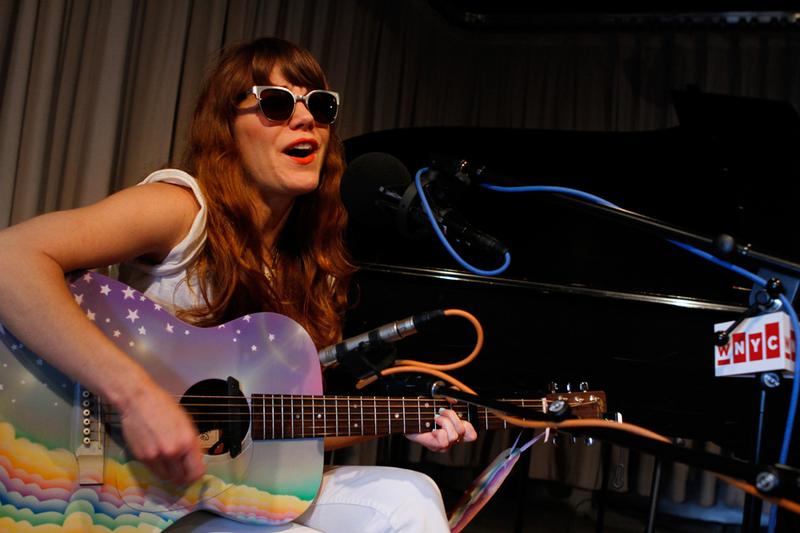 Jenny Lewis is best known as the front-woman of Rilo Kiley, for her collaborations with The Postal Service and Conor Oberst -- and of course, her two solo records, 2006's Rabbit Fur Coat and 2008's Acid Tongue. But after Rilo Kiley dissolved in 2011, Lewis has kept something of a lower profile. In 2010, she released an album with boyfriend Johnathan Rice under the moniker Jenny & Johnny, I'm Having Fun Now. Still, it's been awhile since we've heard new songs from Lewis herself. Until now.
In late July, Lewis is set to release her third solo effort, The Voyager, a new album produced by Ryan Adams and his partner, Mike Viola, and recorded at Adams' Pax Am studio in California. The record also promises to be some of her most personal songs to date -- charting the dark emotional territory post-Rilo Kiley, the death of Lewis' father, and struggles with insomnia. And judging from the newly-released first single, "Just One Of The Guys," Lewis stays true to her melodic and melancholy alt-country, with a reflective lyric depth.  
Set List:
"Just One Of The Guys"
"Rise Up With Fists"
"The Voyager"