Soundcheck
Jenny Hval: Ethereal And Provocative Art Pop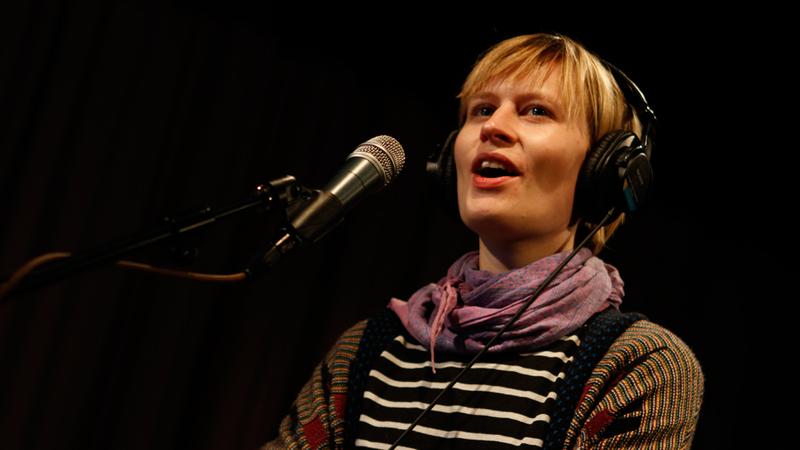 To call Jenny Hval a multidisciplinary artist is something of an understatement. The Oslo, Norway-based musician is also a conceptual artist, poet, critic -- she wrote her master's thesis about Kate Bush -- and writer with two published books -- one a novel, Prelebryggeriet (The Pearl House). But as musician, Hval is one of the most fascinating young artists out there.
Her latest album, Innocence Is Kinky, is a musically bold, experimental collection of songs equally beautiful and abrasive. Produced by longtime PJ Harvey collaborator John Parish, Hval's songs fall somewhere between Kate Bush's delicate art pop and PJ Harvey's primal rock. And on songs like "Mephisto In The Water" and "I Called," she blends calming ambient sounds and bursts of harsh noise. Floating above all those textures is Hval's ethereal voice, which seamlessly transitions between icy singing to hushed whisper-singing to spoken word passages.
Lyrically, Hval is even more provocative: The subject matter on Innocence Is Kinky -- which began as an experimental sound and light installation -- explores gender roles and sexuality ("Amphibious, Androgynous"), high and low culture ("Innocence Is Kinky"), and politics ("Oslo Oedipus") with direct and graphic frankness. The result is a raw and challenging record full of blunt, but interesting stream-of-conscious ideas.
For more photos, visit Soundcheck's Tumblr page.
Set List: 
"Mephisto In The Water"
"Oslo Oedipus"
"I Got No Strings"