Jeff Koons, the Inflation Artist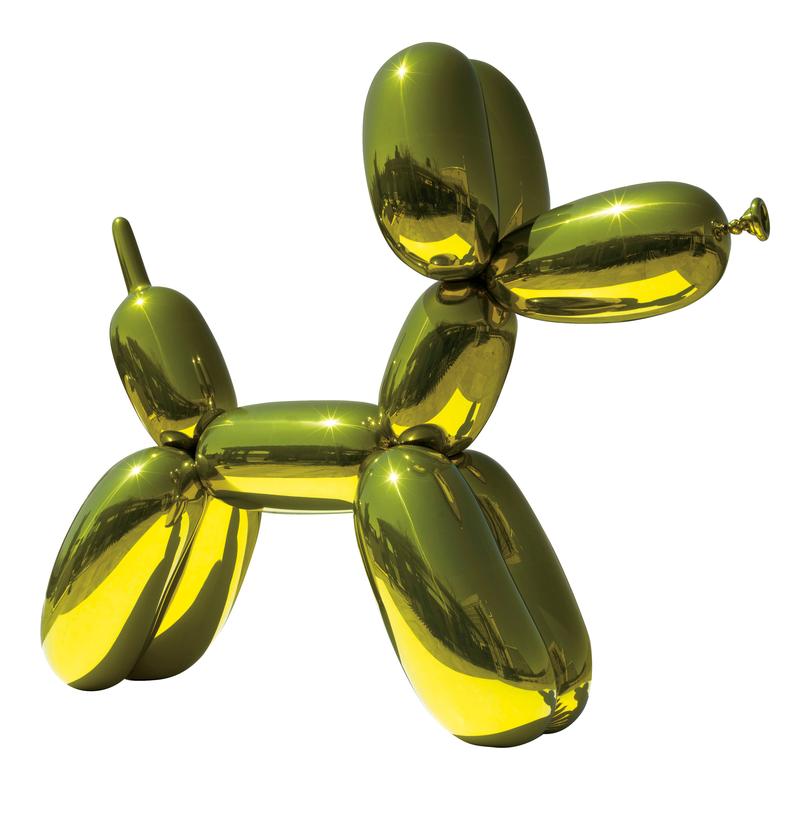 Jeff Koons sells his work for more than any other American living artist. And now he's the first to fill nearly the entire Whitney Museum by himself.
Koons' major retrospective is his first in New York City, and also the last for the Whitney's uptown Marcel Breuer building before it moves to its new home downtown next year.
The show includes about 150 works and covers Koons whole career, from his early works using vinyl inflatable toys, to his major balloon dog made of aluminum.  One of the highlights is his play-doh sculpture, which took Koons 20 years to make and stands 10-feet tall.
Koons is not only an artist who can sell his work for millions of dollars, he is also often treated as a rock star. At the preview on Tuesday, he was surrounded by cameras and flashes. "I am enjoying every moment of this, I have to tell you," he said in his remarks. "And I am enjoying it because I really believe in art, I really believe in the transcendence that it has given me, it has taught me how to feel."
Art critic Deborah Solomon said she came up with a new name for Koons after seeing the show. She noticed inflatable toys run throughout all of his work.  "I realized that inflation is the theme of his work. It's one of the prevailing metaphors of our time, and I think he is an inflation artist," she said.
Solomon was also troubled by what she said is a vein of eroticism that runs throughout the show. From the sexual paintings Koons did with his former wife — the Italian porn star known as La Cicciolina — to replicas of inflatable puppies combined with an image of pink panties, for example. "In that explicit conversion of eroticism and cuteness I found basically the definition of perversion," she said.
Overall, Solomon is disappointed with the Whitney's choice to close the home it has occupied since 1966. She said her memories of childhood are linked to seeing shows there of American artists like Jackson Pollock and Edward Hopper.
Solomon said Koons is known for making monumental sculptures of balloon dogs and porcelain replicas of Michael Jackson. "He is very much attuned to American taste at its absolute worst," she said. "Bad taste is always funny and the idea of importing bad taste into a good-taste museum can be diverting."
Is Koons the American artist that best portrays American culture today? Join the conversation.