Jared Kushner's NYC Buildings Could Pose a Conflict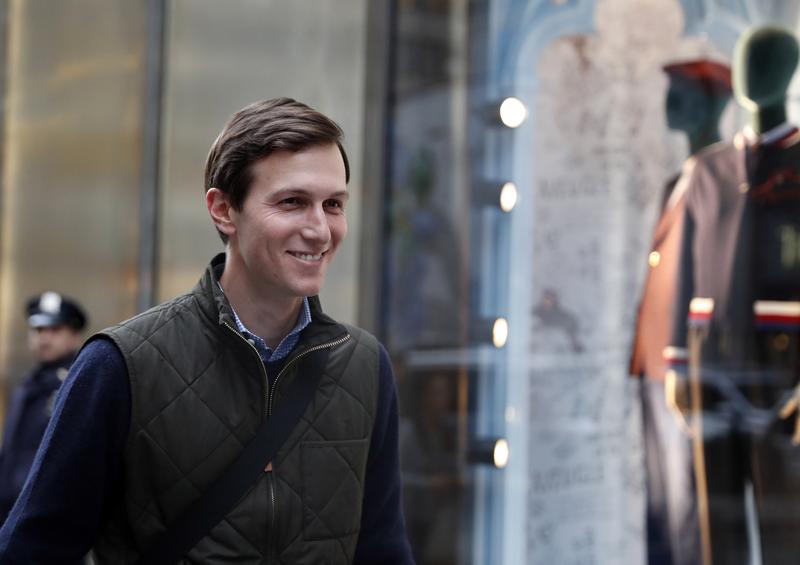 Like father-in-law, like son-in-law.
Just as Donald Trump at one time owned many buildings in New York City, his son-in-law Jared Kushner owns a large amount of real estate here. 
And just as Trump once called himself the "king of debt," Kushner's firm, like most real estate companies, relies heavily on bank loans to finance his business – potentially creating conflicts of interest like those that have raised concerns about Trump during the presidential transition.
According to public records, Kushner's company owes more than $1 billion in mortgage debt on about four dozen local properties. His company oversees more than 1.9 million feet of residential and commercial space. On its website, the firm states that it completed more than $2 billion of transactions this year.
Some ethics experts say those real estate interests may be in conflict with the role Kushner is playing on his father-in-law's transition team.
Kushner has emerged as one of Trump's closest confidantes, advising him on appointments of cabinet secretaries and high-level government officials who could make policies affecting Kushner's business interests. According to Shalabh "Shelli" Kumar, a member of the Transition Finance and Inauguration Committee, Kushner and the team are holding 15 interviews a day to fill various roles in Trump's incoming administration.
"I am concerned about anyone who is in the real estate business, heavily indebted to banks, giving advice to the President on financial services regulation because we've seen too many of these bubbles in the real estate market," said professor Richard Painter at the University of Minnesota Law School.
In his current role, Kushner is not subject to any conflict of interest laws. Transition team members are not considered government employees, but rather federal contractors who aren't subject to the rules.
Still, there could be the appearance of a conflict, notably with companies that appear to have financial ties to Kushner's real estate deals.
Take for example the private equity giant Blackstone Group.  Its chairman and CEO Stephen Schwarzman chairs the president-elect's "Strategic and Policy Forum," whose members, according to the company website, "will be called upon to meet with the President frequently to share their specific experience and knowledge." 
Blackstone also has ties to a real estate investment trust, or REIT, that provided a gap mortgage and lent money to Kushner for the purchase of several properties in the New York area.
According to documents filed with the Securities and Exchange Commission, this REIT – named Parlex –  is a subsidiary of Blackstone Mortgage Trust, which is a subsidiary of Blackstone Group. Blackstone had no comment about the transaction or the role of its CEO in Trump's transition team.
The perceived conflict might not end when Trump officially takes office. Though Kushner cannot be appointed to a formal role in the administration because of anti-nepotism laws, even an informal role will be scrutinized.
"It really reeks of corruption," said Vermont Law School professor Jennifer Taub. "It makes the actions that the President takes suspect, if we know that a close adviser who's not officially on the payroll, is doing what would be prohibited under federal law, of a paid advisor."
WNYC reached out to the Trump transition team to request a copy of its ethics guidelines and for comment on this story, but did not receive a response. The Kushner firm corrected some of the dollar amounts of the loans that appeared in a previous version of this story.
In a later statement sent by e-mail, a spokesman for the Kushner company said, "If Mr. Kushner accepts a position in the government, he will take the appropriate steps to comply with all applicable ethical rules and standards. He will also comply with all financial disclosure requirements."
Here's a list of some of Kushner's major lenders, according to public records and research from Actovia Commercial Mortgage Intelligence.
1. UBS (bank of origin along with Barclays Capital – the loan was later securitized):  $1.215 billion for loans on Kushner's 666 Fifth Avenue property.
2. Natixis (bank of origin): between $174 and $318 million in funds to finance at least four properties. According to Kushner, the amount of the loan now held by Natixis is less than $100 million.
3. Parlex 5 Finco LLC: approximately $90 - $105 million in financing for eight to eleven properties. The loan was then assigned to BankUnited the same day.
Neither UBS nor Natixis responded to requests for comment.
EDITOR'S NOTE: An earlier version of this story incorrectly stated the amount of some of the loans. This story has been revised to reflect the accurate amounts. It has also been rewritten to provide greater clarity and add context. The audio has also been removed from this article. This text was updated at 5pm on December 22, 2016.