The Takeaway
Jared Kushner's Chinese Business Ties Called Back Into Question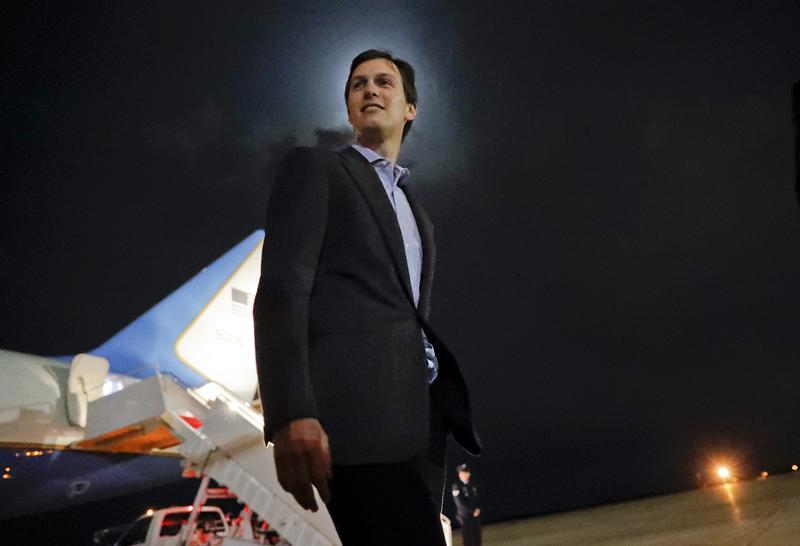 Click on the 'Listen' button above to hear this interview. 
President Donald Trump has made it his mission to tighten restrictions on immigration into the U.S. Now it appears that one way to increase your odds of getting into the country could be investing in a New Jersey real estate development — particularly if you're a wealthy Chinese investor and the development is owned by the family of White House Senior Adviser and Trump son-in-law Jared Kushner.
On Saturday, Jared Kushner's sister, Nicole Meyer, presented a proposal to a room of potential investors at the first of several scheduled events intended to attract Chinese investors to a Jersey City real estate project being developed by the Kushner family's real estate company. Meyer said that if investors hand over at least $500,000 for the project, they can then receive a U.S. visa under the EB-5 immigration program.
The EB-5 visa program has been widely criticized in the past for being easily susceptible to fraud and corruption, but the Kushner family has come under attack for using its connections to the White House to further exploit the program. Several reporters present at the Saturday presentation noted that one of the slides shown to investors emphasized Donald Trump's role as a "key decision maker" in the EB-5 program going forward.
The ethical violations seem to abound, but will anything be done to stop the Kushner family from exploiting the visa program?
Noah Bookbinder is the executive director of Citizens for Responsibility and Ethics in Washington, a nonpartisan government watchdog group, and a former trial attorney for the Department of Justice's Public Integrity Section from 1999 to 2005. He joins The Takeaway to break down the ethical conflicts at play in the Kushner family's business strategy.