The Takeaway
Japan, S. Korea Reach Resolution on WWII Sex Slaves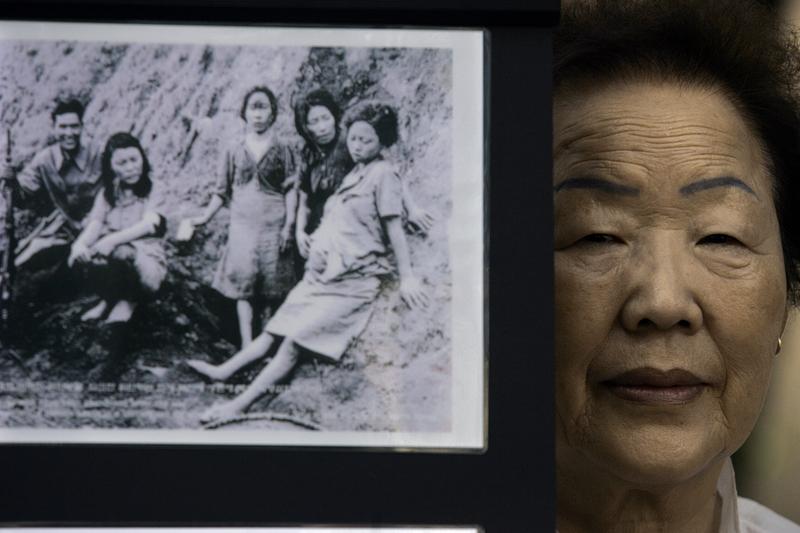 Click on the audio player above to hear this interview.
More than 70 years after the end of World War II, Japan and South Korea have reached an agreement about a bitter piece of shared history. On Monday, Japanese Prime Minister Shinzo Abe apologized to the women who were forced into brothels for Japanese soldiers.
Historians estimate that tens of thousands of women from South Korea and other countries were coerced by the Japanese state to provide "comfort" to soldiers, a nasty euphemism for sex slavery.
This issue has haunted the relationship between the two countries, even though they renewed bilateral ties in 1965. Japan announced that it would pay $8.3 million dollars from the state budget into a South Korean fund to pay for the medical care for the 46 surviving women who have come forward.
In a press release, the White House applauded the agreement saying, "This comprehensive resolution is an important gesture of healing and reconciliation that should be welcomed by the international community." 
But the apology and compensation come with the condition that the South Korean government promise not to raise this instance of rape and sexual trafficking in other world forums. That concerns Mindy Kotler, director of Asia Policy Point, a non-profit research institution. She says Japan actually gave little ground in this agreement that silences the South Korean government. 
What you'll learn from this segment:
How many women were forced into sex slavery by the Japanese.
Why this issue took 70 years to resolve.
Why some say this deal is bad for South Korea.