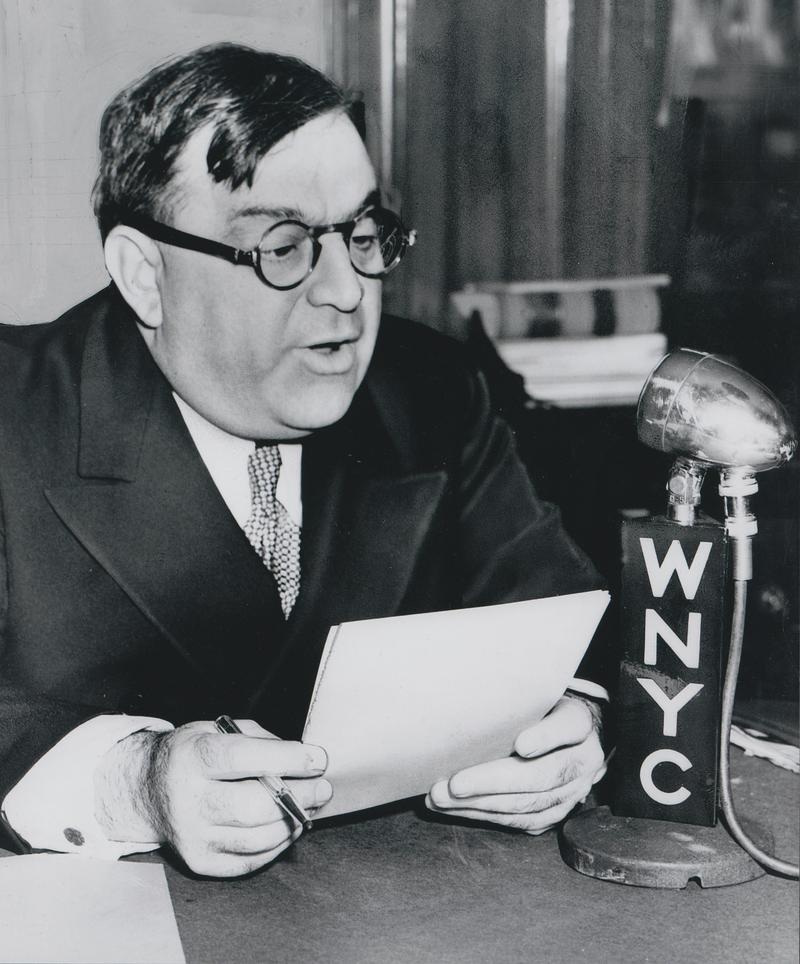 This episode is from the WNYC archives. It may contain language which is no longer politically or socially appropriate.
War effort. Advances by Russian army. "But don't get the idea the war is over!"

Meatless Tuesdays and Fridays. Efforts to reduce meat consumption to combat the black market.

Meat, fish and fuel situation with coal.

"Have you had trouble getting a telephone?" Shortage of telephones. La Guardia sarcastically suggests it may also be that you've not committed murder or been connected to gambling operations. La Guardia attacks gangster Sammy Shields and his brothers who apparently convinced the phone company to give him a phone despite the shortage.


Audio courtesy of the NYC Municipal Archives WNYC Collection
WNYC archives id: 71126
Municipal archives id: LT4082