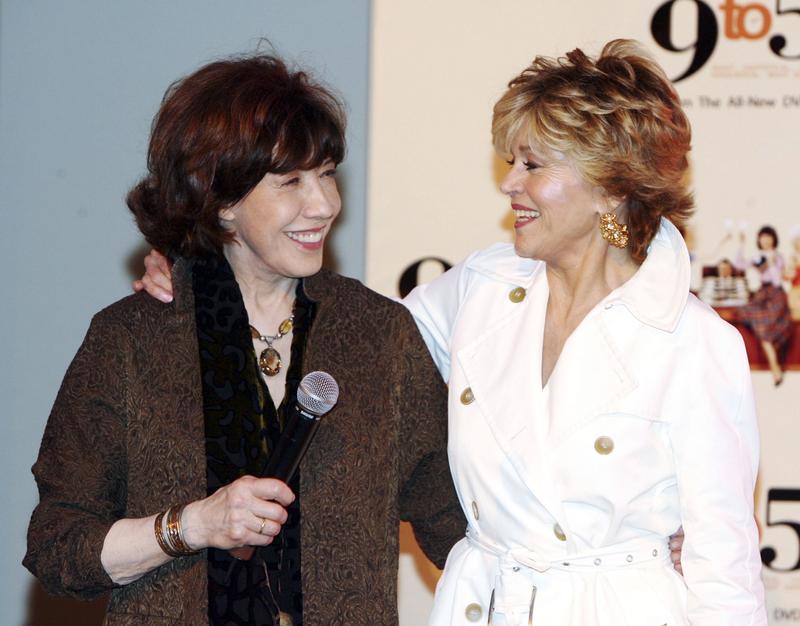 Jane Fonda is reuniting with her 9-to-5 co-star Lily Tomlin in Grace and Frankie, a new Netflix series out next summer. She says it's a return to form for the pair, who along with Dolly Parton, brought women often overlooked by society to center stage in their classic 1980 comedy. 
I want to give a cultural face to aging. I want to show older women who are, their attitude is hey kiddo, it ain't over til I say it's over. And I love, it starts at a time when the rug has been pulled out from under these two women and they are unmoored. They're not young anymore. They're old. And Lily and I are best buds, so we're just gonna have a good time. 
Hear the the full episode of Jane Fonda on Death, Sex & Money. 
Jane Fonda, Lily Tomlin and Dolly Parton in the outtakes from 9-to-5: