Soundcheck
Jamie Cullum: Infusing Pop With Jazz Sensibilities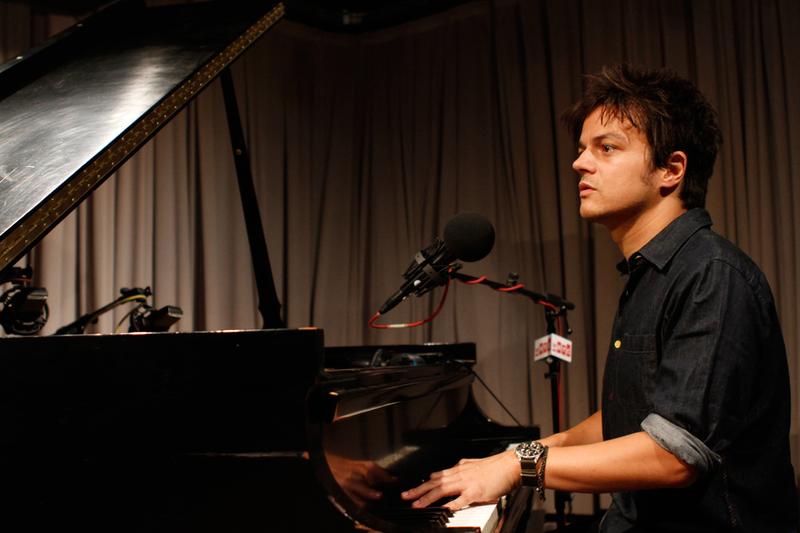 There's a long-standing tradition of jazz artists reworking the modern pop songs of their day into jazz standards. And while there's perhaps fewer that satisfyingly take the stylings of jazz into pop, Jamie Cullum has won over many for doing just that.
Cullum has become a top-selling artist in his native Britain, thanks, in part, to that pleasing blend of pop and jazz, but he's maybe best known for his creative re-imaginings of pop songs like The White Stripes' "Seven Nation Army" and Kanye West's "Gold Digger." The accomplished British pianist and vocalist infuses these covers with undercurrent of improvisation, but with contemporary beats and melody that make Cullum's sound decidedly unique.
Cullum's latest album, Momentum, includes more original songs (co-written with his brother) than his previous releases. But he's also sprinkled in a few reinterpretations he's known for throughout the album — including a moody and gritty rendition of Cole Porter's "Love For Sale."  
Set List:
"Don't Stop The Music" (Rihanna cover)
"Pure Imagination" 
"Save Your Soul"