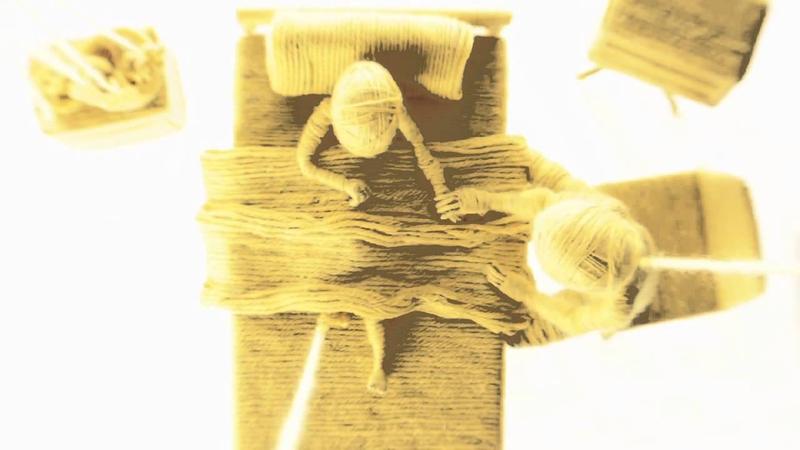 "Check out James' moving new music video." Well, there's a sentence I never thought I'd be typing.
James, the British pop band of the early '90s, is best known in the States for a single song – "Laid" – and its dryly funny, gender-bending video. I liked the album, also called Laid, that they did with producer Brian Eno, but that was back in 1993. So I was a little startled to find that not only is the band still around, but that the band has a new album -- its first in six years -- set to be released to the U.S. in September. Apparently, lead singer Tim Booth's mom died while they were making the record, hence the album's title, La Petite Mort.
In the new record's single, "Moving On," Booth is still in great voice. But the music video here is quite remarkable; it's poignant and beautiful, and made entirely out of yellow yarn. Award-winning animator and director Ainslee Henderson does what a really good video director should do: instead of slavishly following the song, he creates an alternate storyline, moving in counterpoint to the music itself.
James' La Petite Mort is out now in the U.K. but drops in the U.S. on Sept. 16.