Soundcheck
James Murphy On 'Betrayal,' Producing Arcade Fire, And Despacio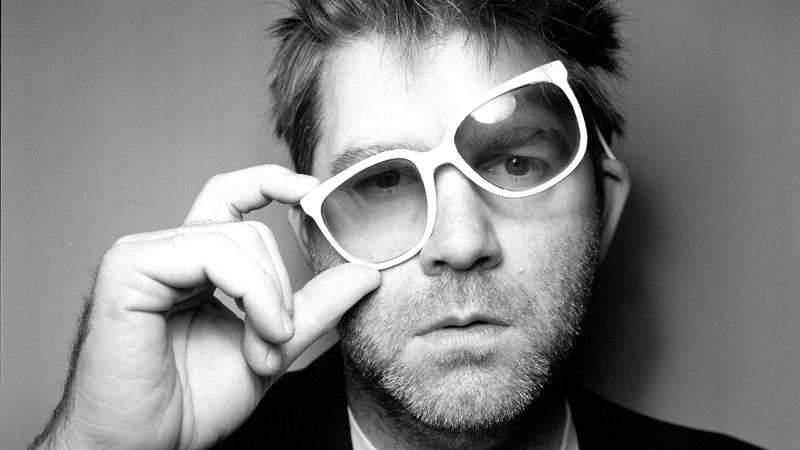 When Brooklyn dance band LCD Soundsystem hung up its hat in 2011, few thought that frontman James Murphy would be quiet for long. And in the years since, he's been busy with all kinds of things, like producing for other bands and running his record label, DFA.
Now, his latest musical venture is taking him to Broadway, where he's composed music for a new revival of Harold Pinter's Betrayal, (in previews starting Oct. 1), which is directed by Mike Nichols and starring Daniel Craig, Rachel Weisz and Rafe Spall.
Murphy discusses scoring for the stage, talks about producing the upcoming Arcade Fire album, and designing a custom sound system, called Despacio.
Interview Highlights
James Murphy, on writing music for the Mike Nichols-directed revival of Harold Pinter's Betrayal:
The music is not to be a soundtrack in the classic sense. It's supposed to be music for transitions, going between scenes and moments... Because I make music for myself, when I get to make music to accompany a play I have a job. It's really clear to me and I really enjoy the job, which is: "What does this person want to happen for their piece of work?" It's similar to the job that I hope someone would do for me for a record cover of mine. I'm going to put myself in it as much as I can, but it's not for me.
On working with Arcade Fire for their upcoming album Reflektor:
Every member of that band could very easily be the primary creative force of a band. And they do find a way to work together that I find very admirable, and I'm a little jealous of it.

 
On designing Despacio, his custom sound system:
There was a sound system that I felt was missing. Something that's very natural, the way an old disco system would be, but has the weight and power of a modern system, but not as aggressive. I wanted a dance club that an opera buff could bring their perfect pressings in, sit in the middle of, listen to their operas, and be really happy. We contacted McIntosh, and they loaned us amps, 50,000 watts... It was really beautiful -- I'm more proud of this than I should be.