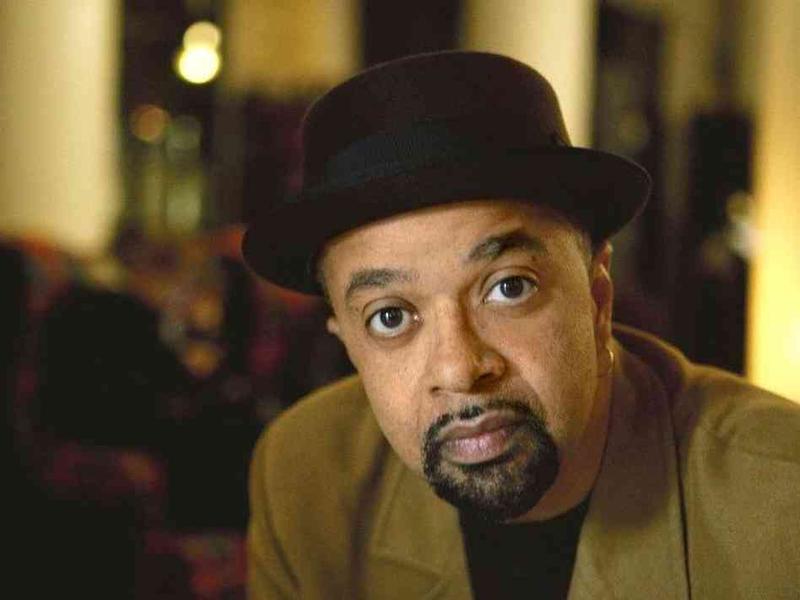 There was a good chance I was going to be writing something about today's announcement of The National Book Award for Fiction; George Saunders, Rachel Kushner, and James McBride gave us three chances in five that the winner would be someone we've had on Soundcheck this year. (The other two finalists were Jhumpa Lahiri and Thomas Pynchon.) But there seems to be some surprise in the press that the winner actually was James McBride, for The Good Lord Bird. Apparently he was considered a longshot. Too bad there was no betting on this particular race, because I loved this book.
The narrator of the The Good Lord Bird is a young boy named Onion, who gets out of a jam when he is mistaken for a girl. Orion goes with it for the next couple of years -- years in which he is beginning to hit puberty -- because it comes in handy in numerous ways, especially when he falls in with John Brown in the run-up to Brown's infamous and tragic raid on Harper's Ferry. There are serious issues at play here, but the genius of the book is in the telling: Onion uses salty language, is unimpressed by the history unfolding around him, and his observations are quite often hilarious.
Onion is not a character you will soon forget. He's not a slave, but he doesn't have the chance to really be free either. He does occasionally sing; first to entertain guests at the saloon where he works and lives, and later, to impress one of John Brown's daughters, whom he's taken a shine to.
Despite this, there's not a lot of music in the book, which is a little surprising given that McBride is not only the author of the acclaimed memoir The Color Of Water, but also a veteran jazz saxophonist. In fact, he is probably the only author we've ever had on Soundcheck who brought his band in with him and played live. McBride's quintet did some old 19th century American spirituals and folk hymns -- the kinds of songs that Onion might've sung in the late 1850's.
Or at least, that's what James told us.
When he arrived, though, I felt I needed to question him (off air) about at least one of the songs that Onion sings in the book. It's listed as "Maryland Oh Maryland." So I asked him if this was a different song from the familiar old "Maryland My Maryland." He said no, that was the song he meant; he just got the title slightly wrong. He seemed a little chagrined, and I suddenly felt like a jerk for pointing it out. So I didn't have the heart to tell him why I'd asked: the song "Maryland My Maryland" didn't exist until two years after the time of the book.
Okay, so maybe The Good Lord Bird is not perfect. But read it anyway. You'll see why James McBride is this year's winner of the National Book Award for Fiction.