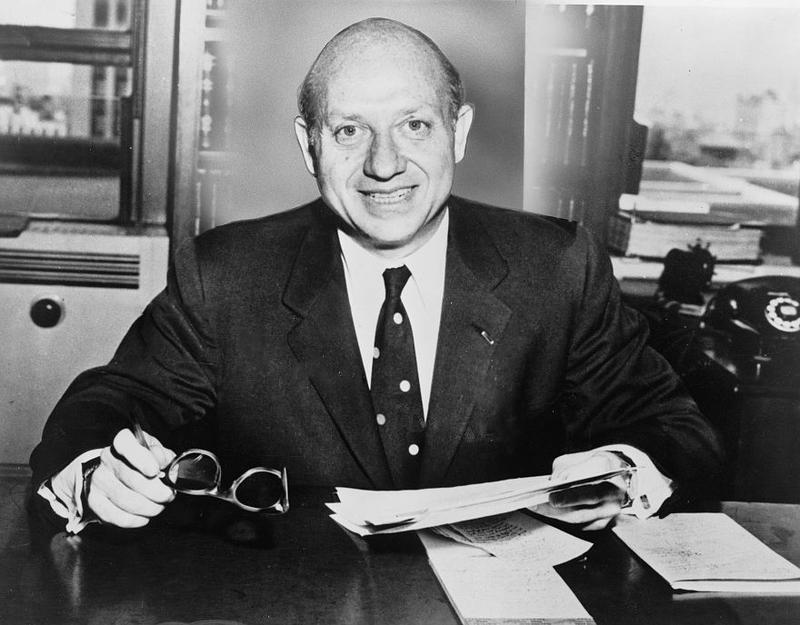 This episode is from the WNYC archives. It may contain language which is no longer politically or socially appropriate.
Attorney General Javits takes questions from the foreign press on the 1956 political picture.

Panelists: Robert Faustius of the New Rotterdam Current, Jan van Genertal, Dr. Joseph Manheim of the Swiss News Agency.

Questions:

Nixon has done an admirable job as the President's second, but there has been discussion of the Nixon candidacy. If the President makes it clear that there is a vacancy for Vice President, that makes it possible for anyone, including Javits, to come forward with a suggestion.

President's commitment to providing foreign aid is justified.

We should've pursued the same policy with Israel that we pursued in Europe and Asia in regard to communism. Egypt prevented itself from building the Aswan Dam by the arms deal with communists. The greatest contribution to peace in the Near East: effective resettlement of the Palestine Arab refugees and the improvement in standards of living in when the Aswan dam can contribute. The US should stipulate what needs to be done for Egypt to qualify for aid.

Disagreed with Senator McCarthy that domestic communists had to be found at any price to civil liberties and freedoms. The times have passed that by, and it will not be a major issue in the 1956 campaign.

Harriman's chances for receiving the nomination is not for him to decide or say.

If the Republican Party decides he is the best candidate for Senate, he'd be available.

NYC has a budget near 2 billion dollars, more than the budget for the whole state of New York. The city is not at the state's apron strings or financially dependent upon the state.

Response to Senator Nolan's work.

It would be unwise, with communist China offering nothing in return to allow them admittance to the United Nations. Communist China is holding Americans and has tried to start a war against Korea.
Audio courtesy of the NYC Municipal Archives WNYC Collection
WNYC archives id: 72263
Municipal archives id: LT7101