The Takeaway
Power for Sale? Ethics Questions Swirl Around Ivanka Trump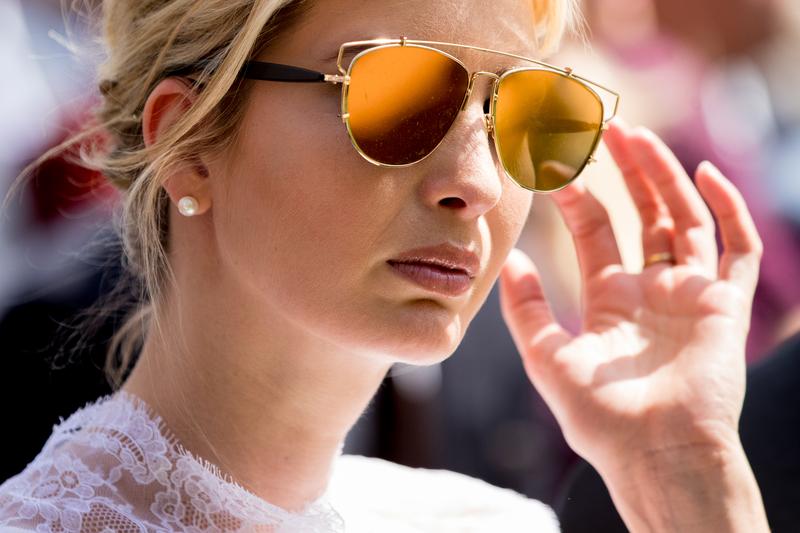 Click on the 'Listen' button above to hear this interview. 
Ivanka Trump's businesses have flourished since her father was elected president of the United States, and U.S. imports of her name-brand goods are up an estimated 166 percent since last year.
Ms. Trump has claimed that she's distanced herself from the brand, as she told Gayle King on CBS This Morning: "I felt like proximity to my father and to the White House, and with my husband taking such an influential role in the administration, I didn't want to also be running a business." She still owns the brand but is not involved with it's day-to-day workings.
Ms. Trump has nine pending trademark deals in countries across the globe, including The Philippines, Puerto Rico, and Canada. Her trademark request in China was approved on the same day she and her husband dined with Chinese President Xi Jinping and his wife.  
Erika Kinetz, an Associated Press correspondent in Shanghai, joins The Takeaway to discuss the First Daughter's business dealings. Ethics expert Norm Eisen says President Trump's corporate activities violate the Emoluments Clause in the Constitution, and his organization, the government watchdog group CREW, is suing the president. Eisen served as the White House Ethics Czar from 2009 to 2011, and is currently a fellow at Brookings Institution.