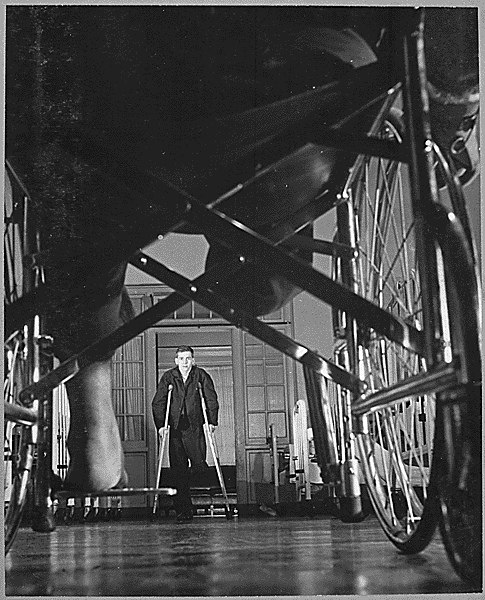 This episode is from the WNYC archives. It may contain language which is no longer politically or socially appropriate.
Visit to one of the Army's great hospitals.

Interview with Commanding General and head of hospital, Don Herbert. Herbert describes the size and capabilities of the hospital - this hospital has 1600 beds, but can be made to handle more patients if need be. He speaks about the various departments of the hospital.

Next, and interview with an Army nurse who was in a hospital that was attacked during the war. She describes the chaos during the shelling of the post-op tent. Some patients were killed, the rest were evacuated to another hospital. She was the only nurse for 30-40 patients, she moved some to the ground and covered others with mattresses to protect them against the falling debris. For her bravery she received a silver star.

Finally, there is an interview with a man about a vehicle that is modified for use by a disabled veteran.
Audio courtesy of the NYC Municipal Archives WNYC Collection
WNYC archives id: 8647
Municipal archives id: LT1946