SchoolBook
Showtime: Application Season for Kindergarten Opens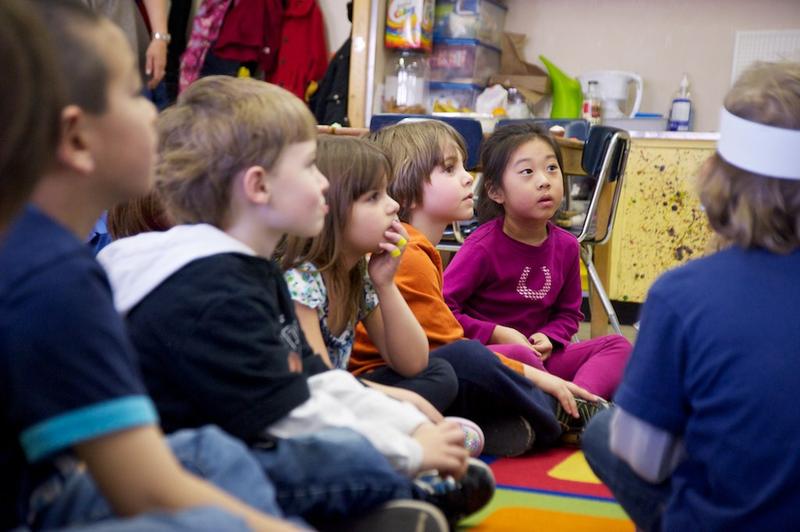 For parents who want their children to attend kindergarten in a New York City public school next year, now is the time to apply.
Application season may be an annual ritual but this year there's a big change: families are being told to apply online rather than go to their local schools to submit the paperwork in person.
Under the new Kindergarten Connect system, parents or guardians should fill out a common application, rank their school choices in order of preference, and submit it electronically. For those who need translation help, they can apply in 150 languages over the phone. And for those who still want a personal interaction, there are the borough enrollment offices. Here's where to find yours.
The deadline to apply is Friday, Feb. 14. Don't forget: SchoolBook's Search + Compare tool can help families find schools to put on their lists.
When education officials announced the new system in September, then-schools chancellor Dennis Walcott called the new streamlined system a "game-changer" for parents.
But some parent leaders have raised concerns that the digital application process may disenfranchise families that are less internet-savvy or experienced with navigating the bureaucracy of the Department of Education.
"I think an unintended consequence is that there are going to be a lot of families who are at an extreme disadvantage," said David Goldsmith, president of the Community Education Council for District 13. 
Goldsmith said that modernizing the system is "not a bad thing," and he appreciates that the new system should avoid the problem of families holding multiple kindergarten spots. But, he said, he's concerned the D.O.E. has not committed enough resources to reach parents who "don't read the education blogs" and may be unaware of the changes.
Schoolbook wants feedback on how the new application system is working out for you or families in your school communities. Let us know how it all shakes out. You can reach us via comments, on Twitter @SchoolBook or on our Facebook page. We even have an old-fashioned email address: schoolbook@wnyc.org.
The D.O.E. is continuing to hold information sessions over the next few days. There is a session scheduled Jan. 15 in the Bronx, Jan. 16 in Queens and Jan. 17 in Manhattan.
Last year, about 70,000 children applied for a kindergarten seat in one of 900 programs.